Wther
Generation Next Weather App
Wther provides the most accurate weather forecast for locations across the globe.
Get the latest conditions for favorite locations on the go. Don't just check the forecast, feel it and experience the weather coming to life on your iOS device!
Interactive weather forecast
Get the detailed weather forecast for the next seven days. Check out unique temperature comparison chart for the past 3 years for any selected day. Know what to expect.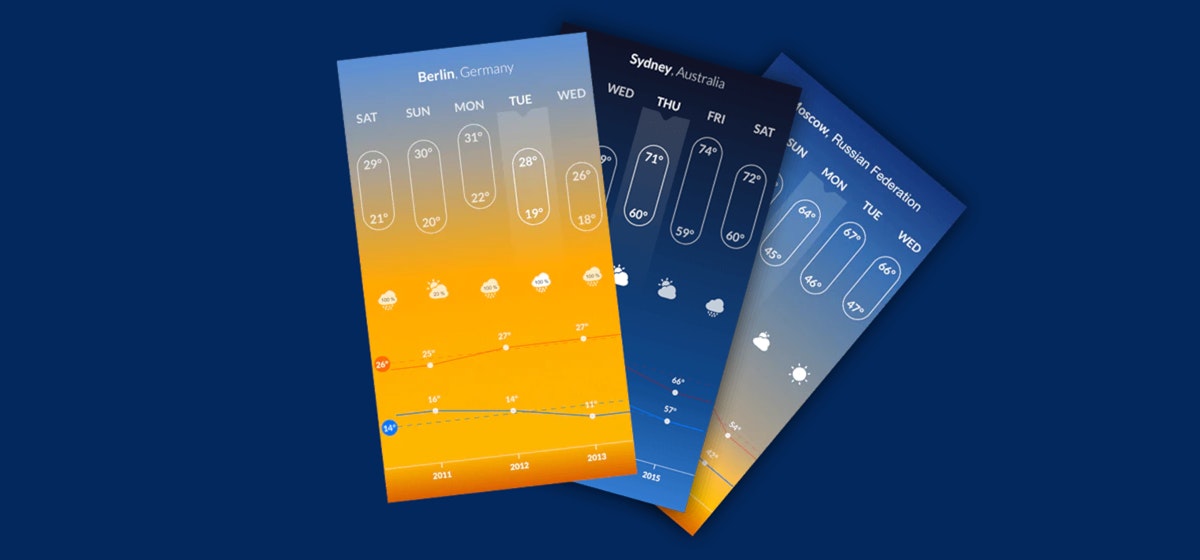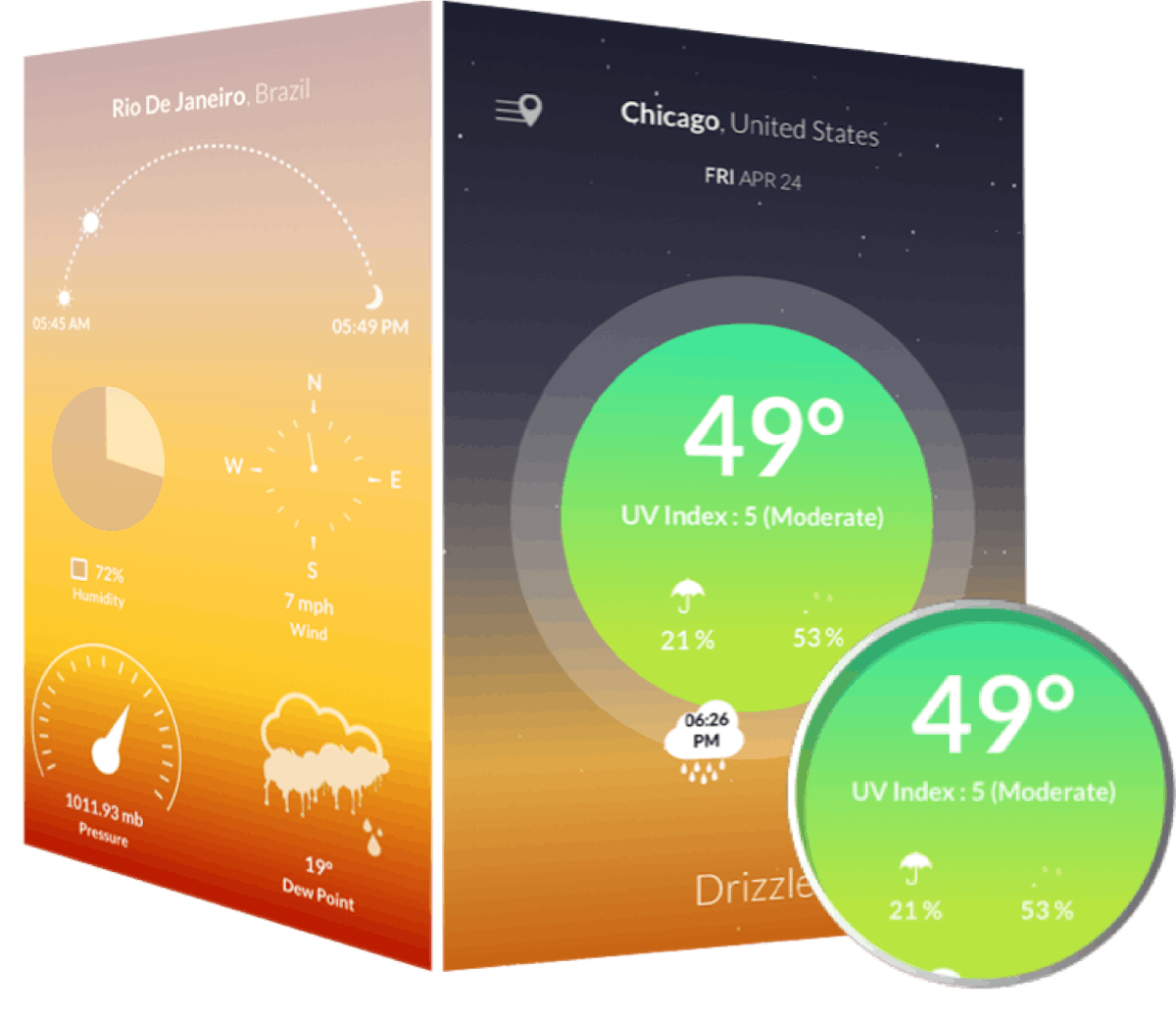 Elegant and inspiring interface
Exquisite dial interface for an hourly forecast that you've never seen before. Wther combines the imaginative beauty of the dial interface with the precise forecast. Gorgeous animations and an elegant interface display a comprehensive breakdown of weather conditions that matters at a glance. No clutter.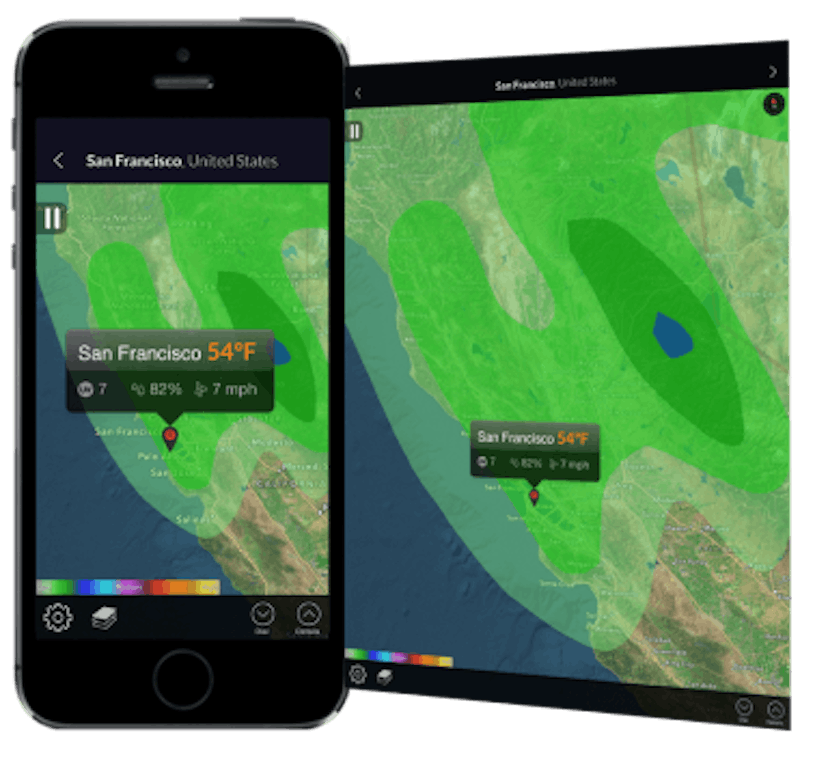 Incredibly smooth HD Radar
Stunning animated HD weather radar and beautiful world map with exciting layers like Precipitation, Clouds, Temperature & Sea level pressure. Keep a tab on what the weather has in store for you. Never get caught off-guard.
Explore More Work 
We changed the way they do business and they have no complaints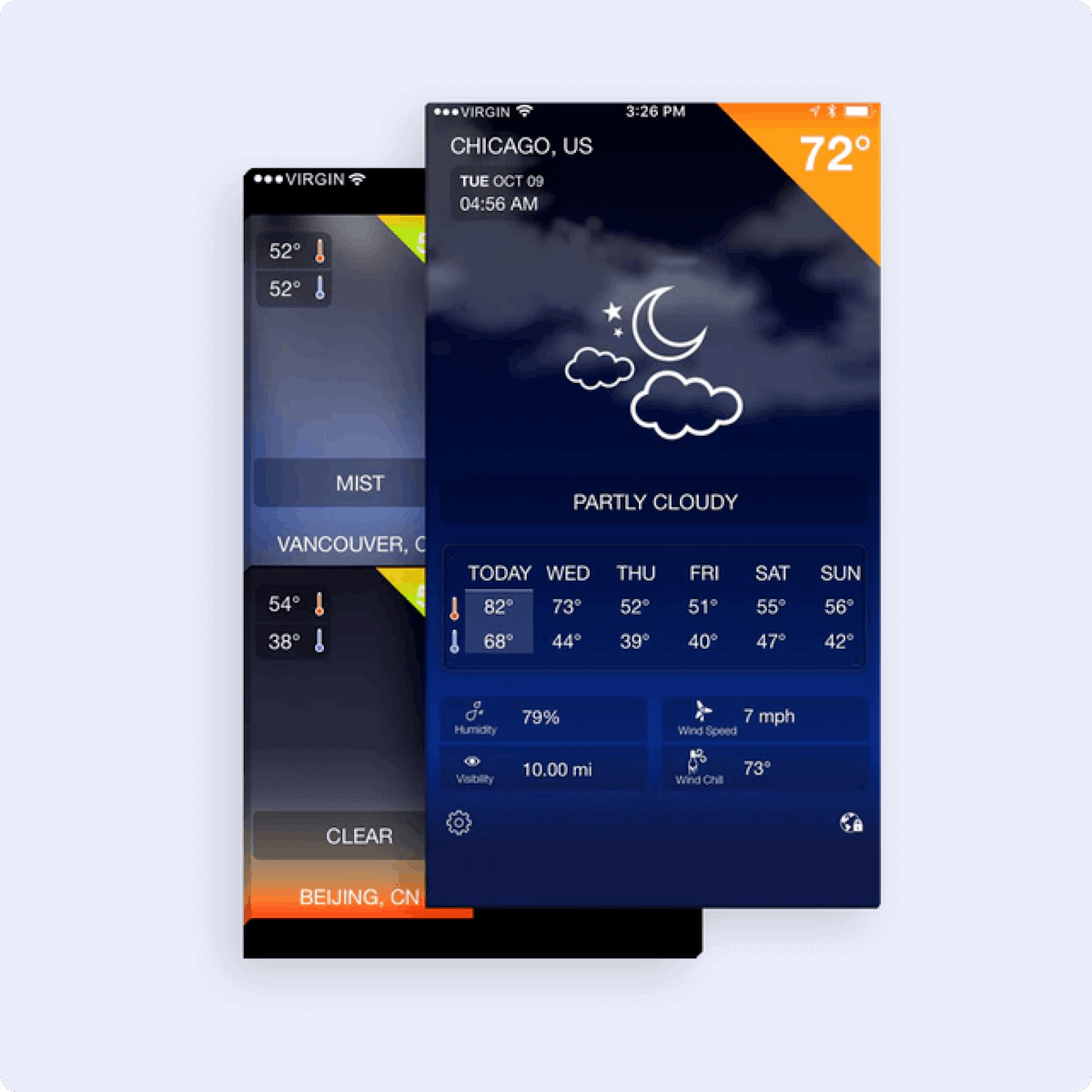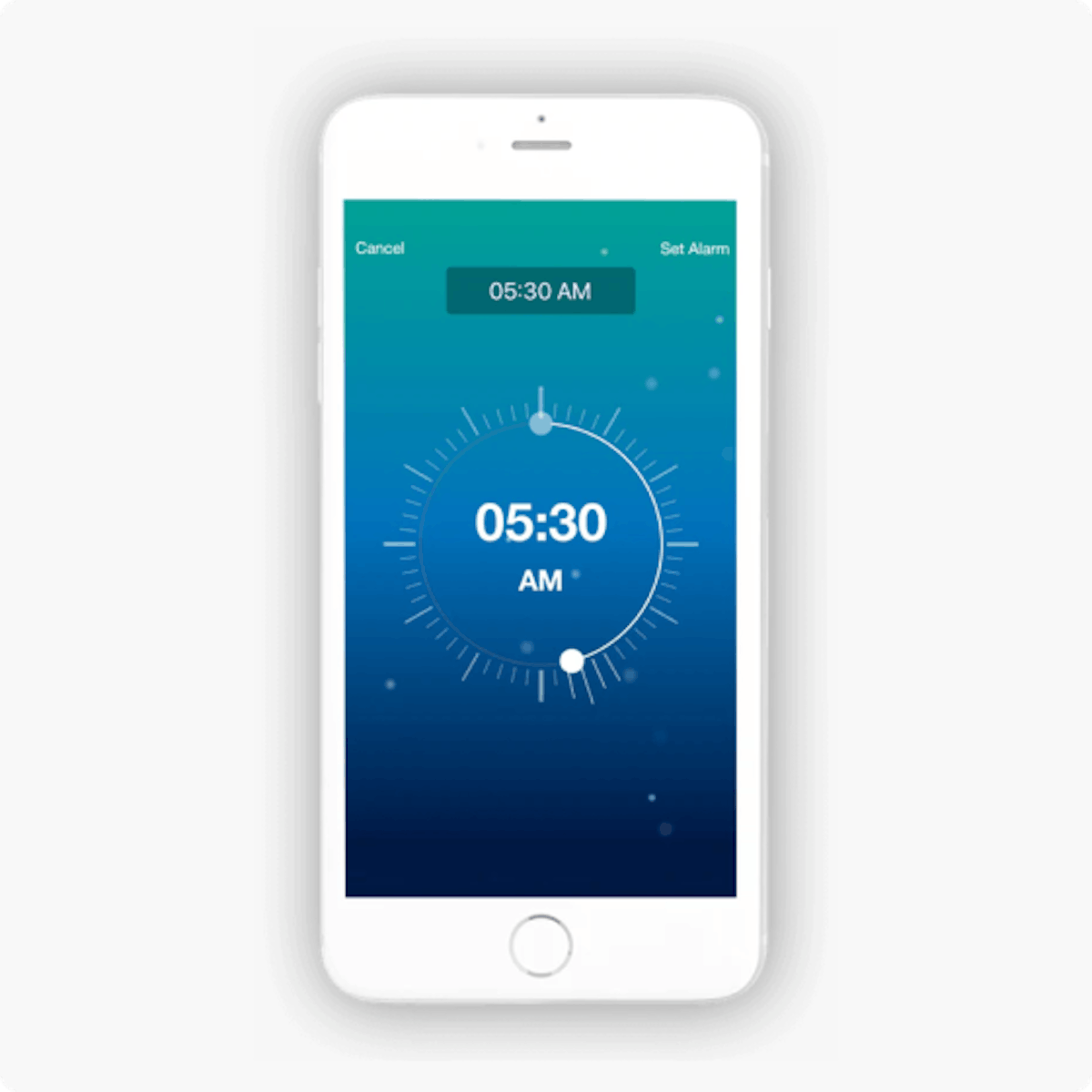 Let's Talk
Let us know if there's an opportunity for us to build something awesome together.