iWeather
An Everyday Weather App
Get detailed weather conditions and accurate forecasts for the USA and locations across the globe from the source you trust.
Get current & future weather information from thousands of weather stations. Allows you to switch temperature between Fahrenheit and Celsius. The Gesture driven interface for a seamless experience also has interactive and beautiful animations for different weather conditions.
Real-world look at weather forecast
Simply scroll down and find information on next 5 days forecast. Contextual visualization based on time and temperature. A meticulous and elegant representation of current weather conditions.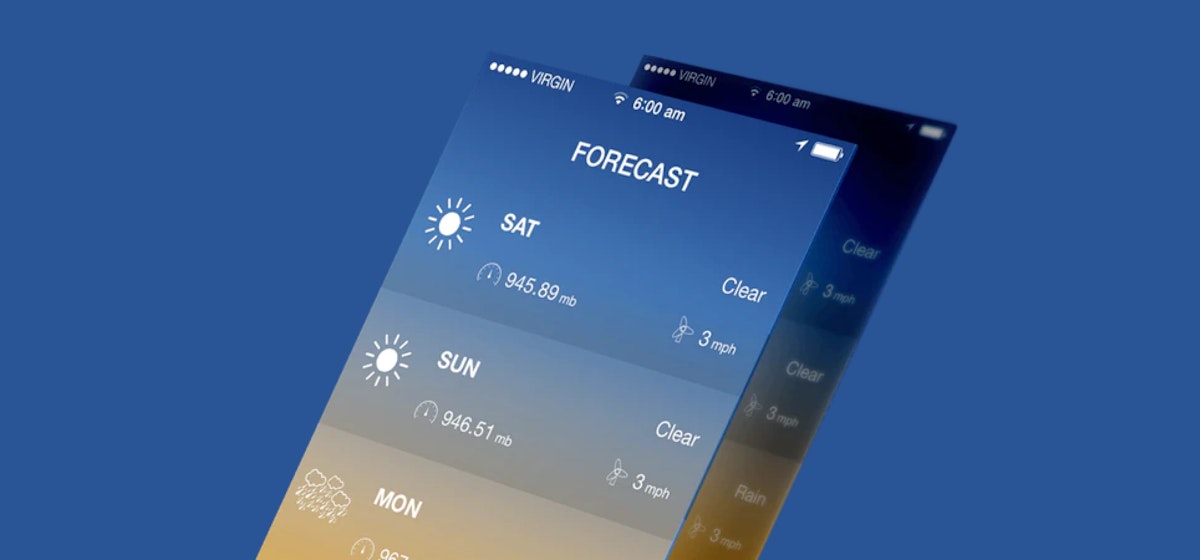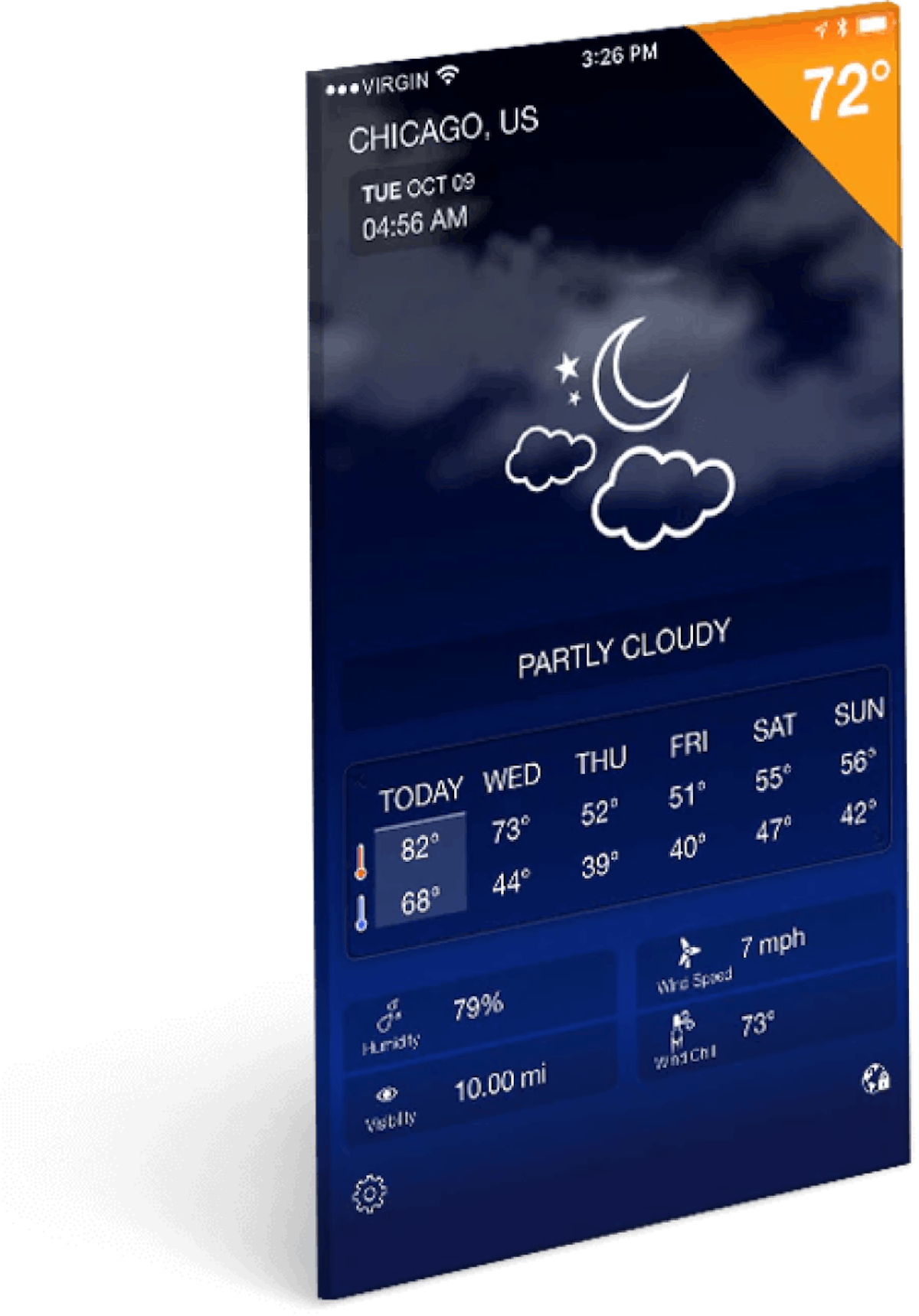 Displays weather conditions for multiple locations
Get current weather as live tiles for up to 4 different locations. Tap on a location to go to a deeper level. Easy to access detailed weather information for your current location and for the places you care about.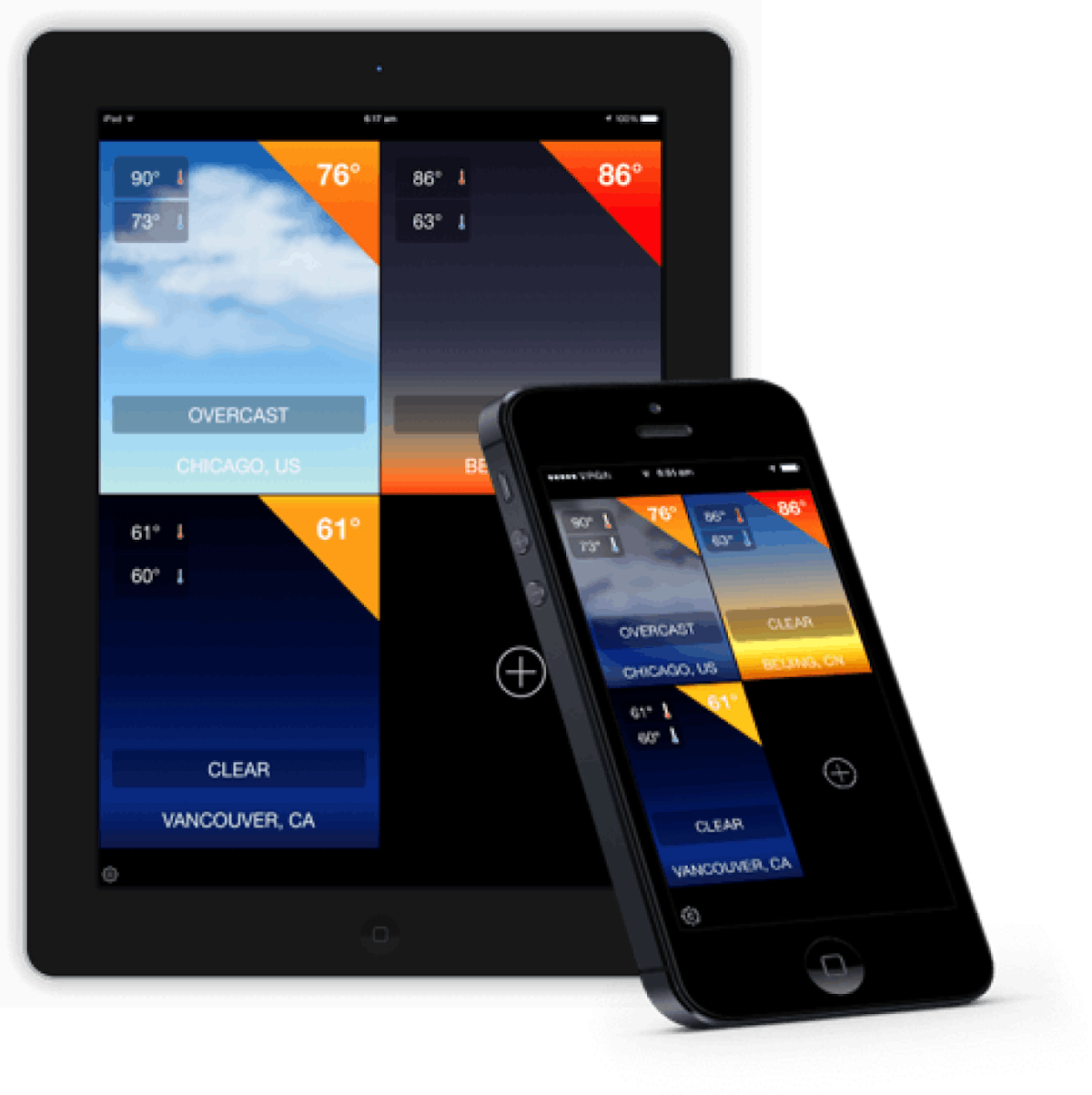 HD radar images like never before
Enjoy wealth of radar and in-depth information such as Location, Wind Speed, Temperature, and Humidity directly on the radar screen.
Explore More Work 
We changed the way they do business and they have no complaints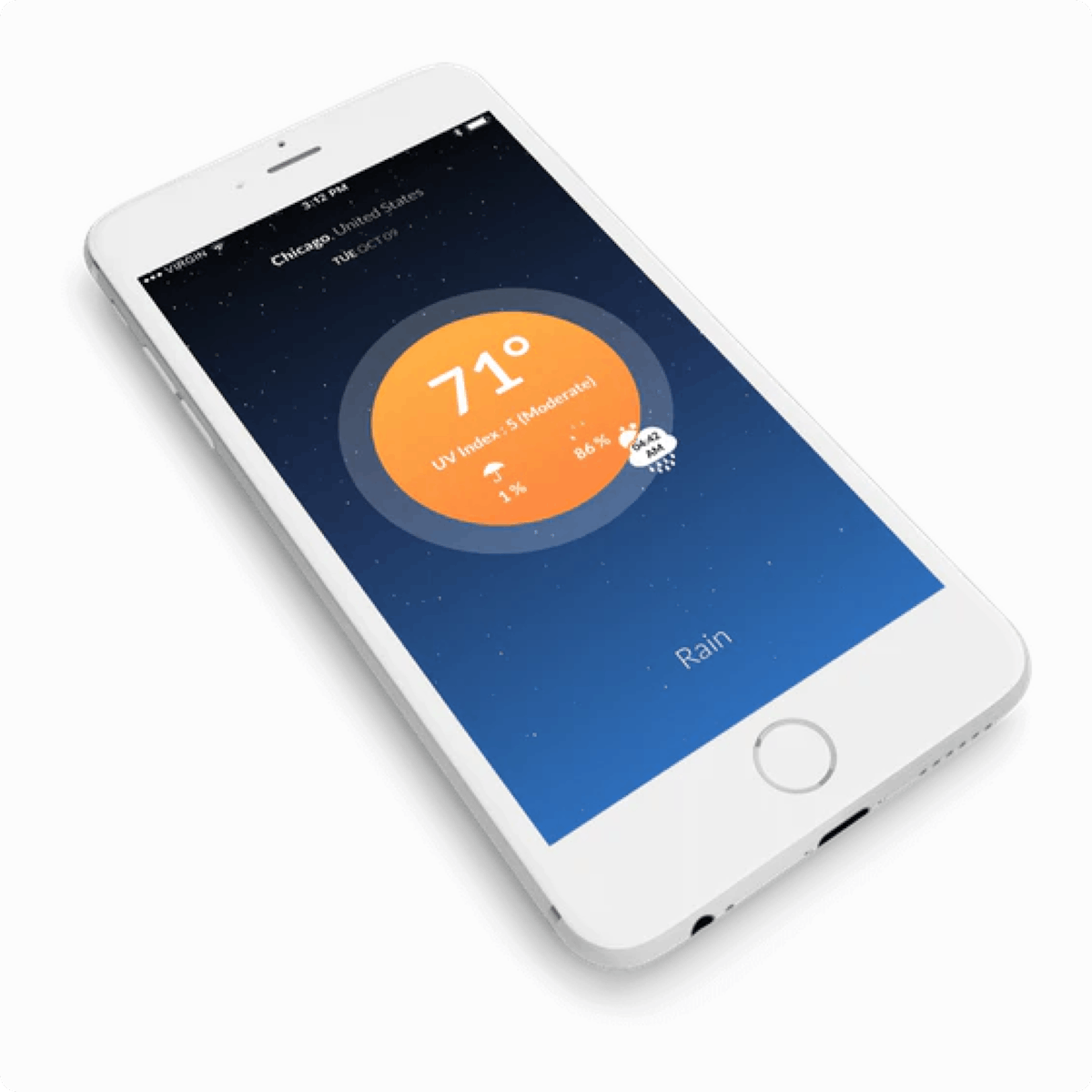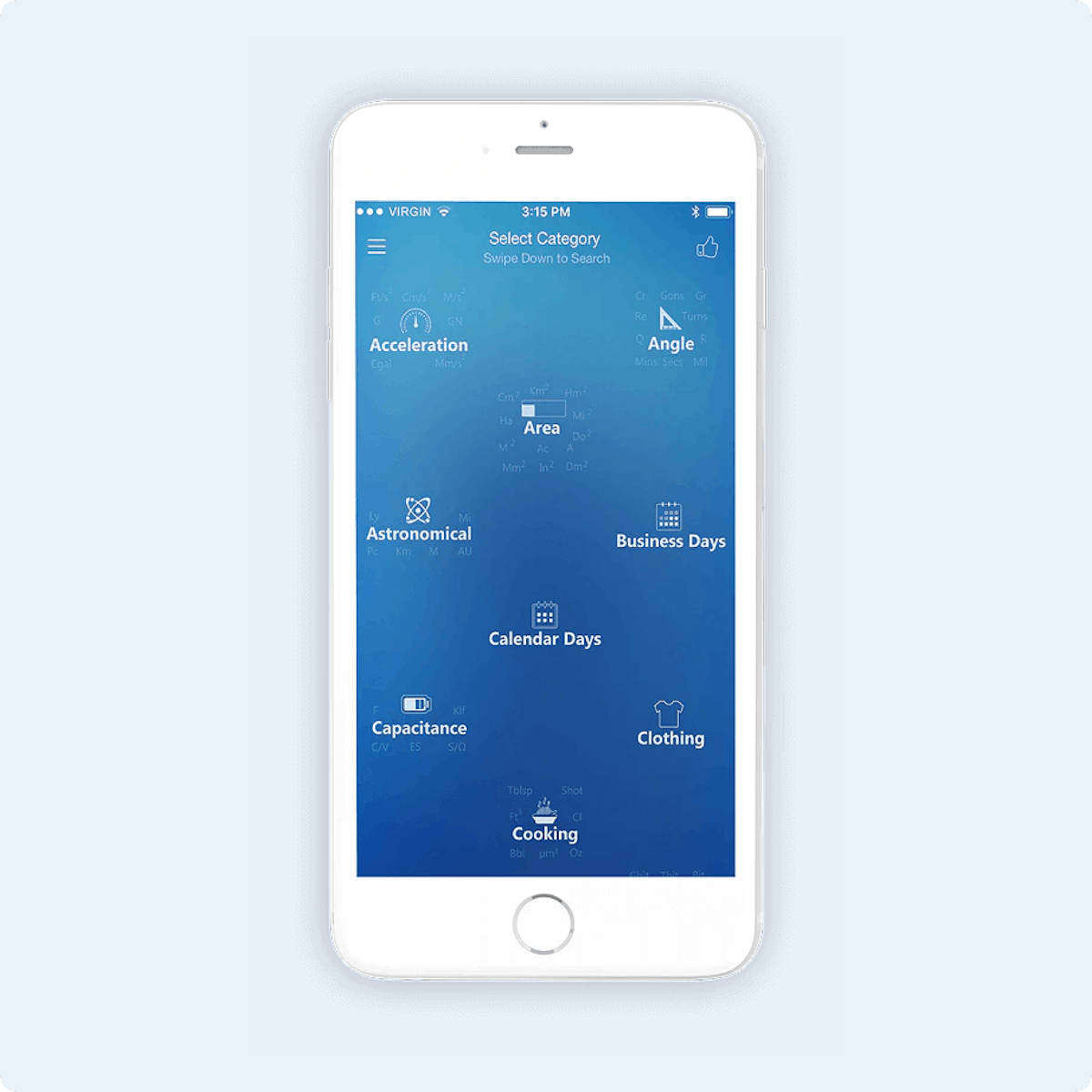 Calvertr
Built-in the intelligent calculator and unit converter
View Case Study
Let's Talk
Let us know if there's an opportunity for us to build something awesome together.