Real Estate Software Development
Custom Real Estate Software Development Company
We are a leading real estate software development firm. Collaborate with us to build top-notch tech solutions for your real estate business.
Our Specialized Real Estate Software Solutions
Custom real estate software solutions designed and developed using the latest data algorithms to track, manage, streamline, and automate operations related to property management, lease management, sales, and financial prediction.
Real Estate CRM Software
Build stronger client relationships and close deals faster using tailor-made CRM software, for real estate professionals to manage leads and nurture prospects.
HOA Management Solutions
An integrated specialized software for homeowners association management that, streamlines communications and financial management for hassle-free community living.
Property Management Solutions
Manage your property portfolio, from tenant management to maintenance scheduling, with our comprehensive property management software.
Real Estate Mobile App Development
Upgrade your real estate business with user-friendly mobile apps tailored to your unique needs that ensure seamless property listings are just a tap away.
Real Estate Accounting Software
Handle your finances in the real estate world with custom accounting software, designed to streamline bookkeeping and financial reporting.
Real Estate Transaction Software
Handle the deal transaction process, reduce manual paperwork, and enhance efficiency with real estate transaction software, tailored to your specific needs.
MLS Software Development
Upgrade your real estate business operations with a custom-built MLS platform, offering seamless property listing and search functionalities.
IDX Integration Solutions
Uplift your website's property search capabilities with our IDX integration, providing prospective buyers with up-to-date and accurate listings.
RETS Integration Solutions
Provide your customers with real-time data synchronization with our RETS integration services, ensuring your listings are always current and accurate.
Top Features of Custom Real Estate Software
Explore the dynamic features of a custom real estate software that provides a seamless buying and selling experience for stakeholders.
Property Listing
Showcase your properties glitch-free, with user-friendly interfaces and detailed descriptions that attract potential buyers effortlessly.
3D Visualization
Offer immersive property experiences with 3D visuals, helping your clients explore every corner of the property from the comfort of their screens.
360° Virtual Tour
Help your clients with an interactive 360-degree virtual tour, allowing them to step inside and envision their future space.
Bidding & Auction
Facilitate competitive bidding and auction processes, enabling sellers to maximize returns and buyers to close the best deals.
GPS Integration
Accurately help your prospects locate nearby properties, making property searching easy with integrated GPS features.
Valuation Calculator
Allow your users with accurate valuation tools, providing estimates based on real-time market data.
Accounting
Keep your finances in place with inclusive accounting and financial management tools designed specifically for real estate professionals.
Tenant Engagement
Enable seamless landlord-tenant relationships with a dedicated engagement platform, ensuring a smooth rental experience for all tenants.
Communication Forum
Create a community within your platform, allowing people to connect, discuss, and share insights on the real estate market.
Push Notifications
Stay in the loop with the latest timely updates on property listings, bids, and other crucial activities, delivered directly on your screens.
Chat Assistance
Get instant answers to queries with real-time chat support, providing valuable assistance to clients while navigating the platform.
RETS Integration
Ensure the property listings are always up-to-date and accurate with automated RETS and IDX integration, saving users time and effort in their property search.
Get Your Custom Real Estate Software from Intuz
We have a team to fulfill your business requirements without compromising on the quality you will get.
Emerging Technologies in the Real Estate Sector
Learn how cutting-edge technologies are reshaping real estate, from AI-driven insights to evolving blockchain for robust security.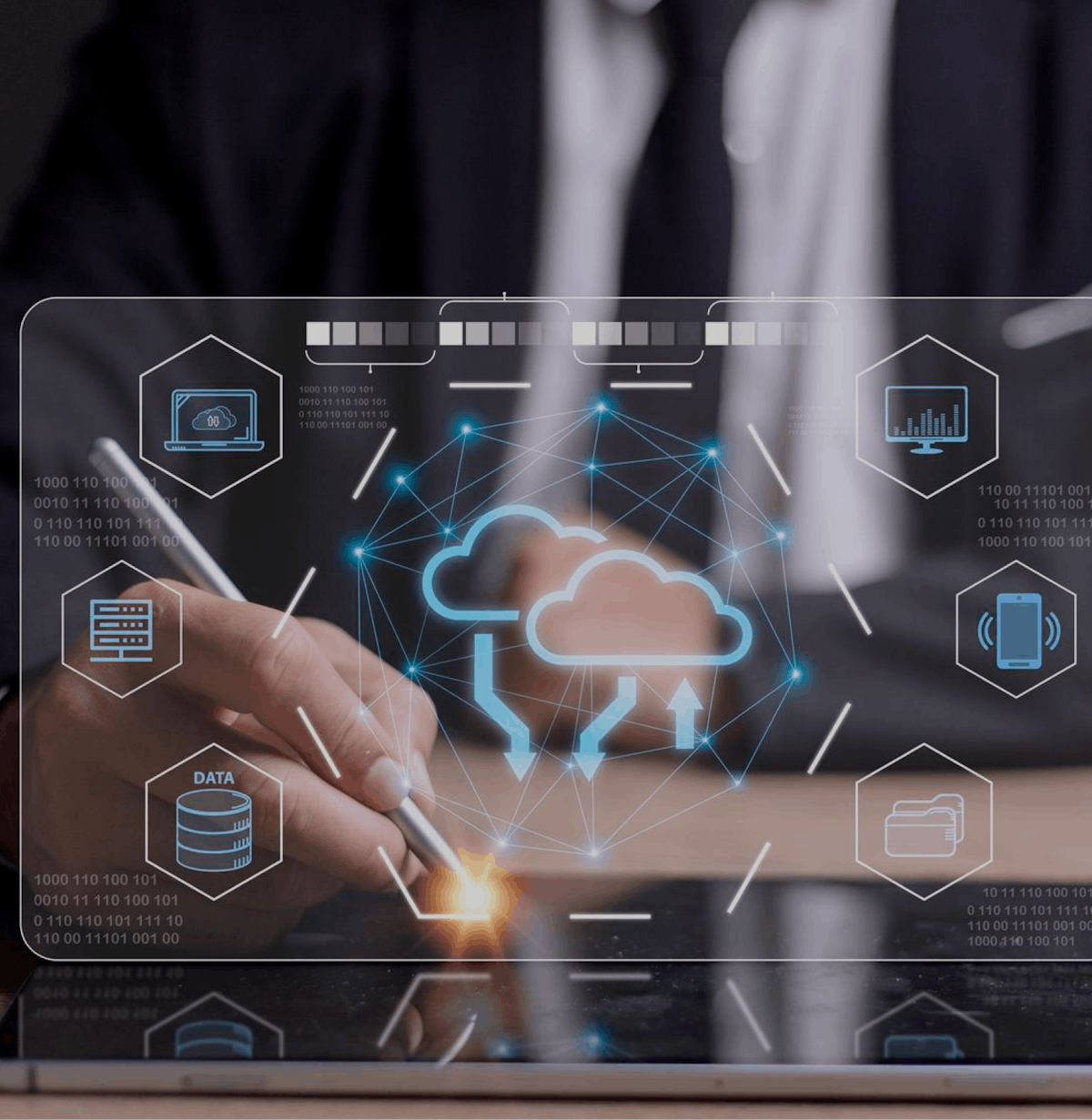 Cloud Computing
Cloud solutions help streamline real estate operations, enhancing collaboration, data accessibility, and scalability for agents and agencies.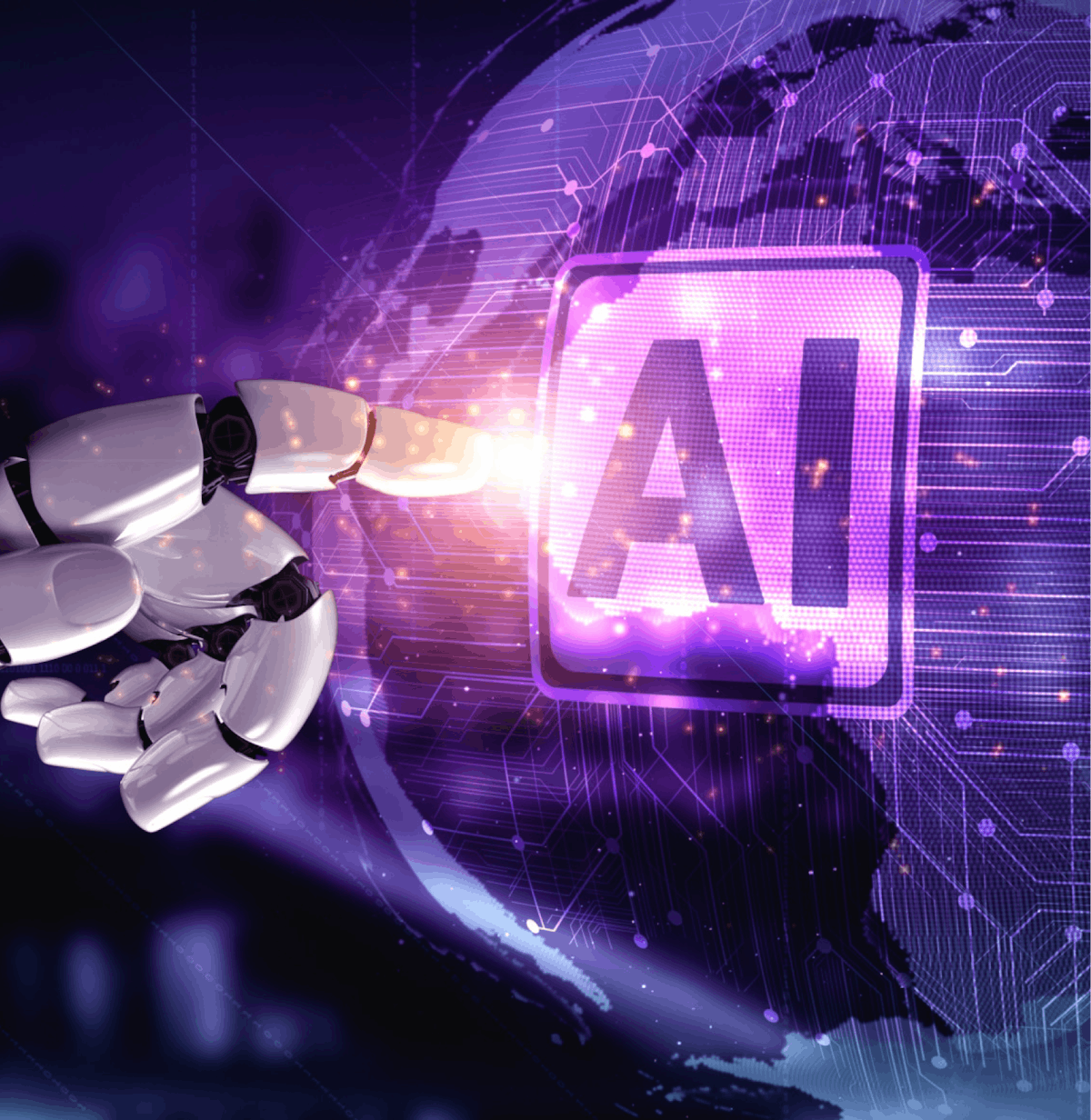 Artificial Intelligence
AI brings the latest innovations in real estate by analyzing huge data sets to offer predictive insights, helping buyers and investors make informed decisions.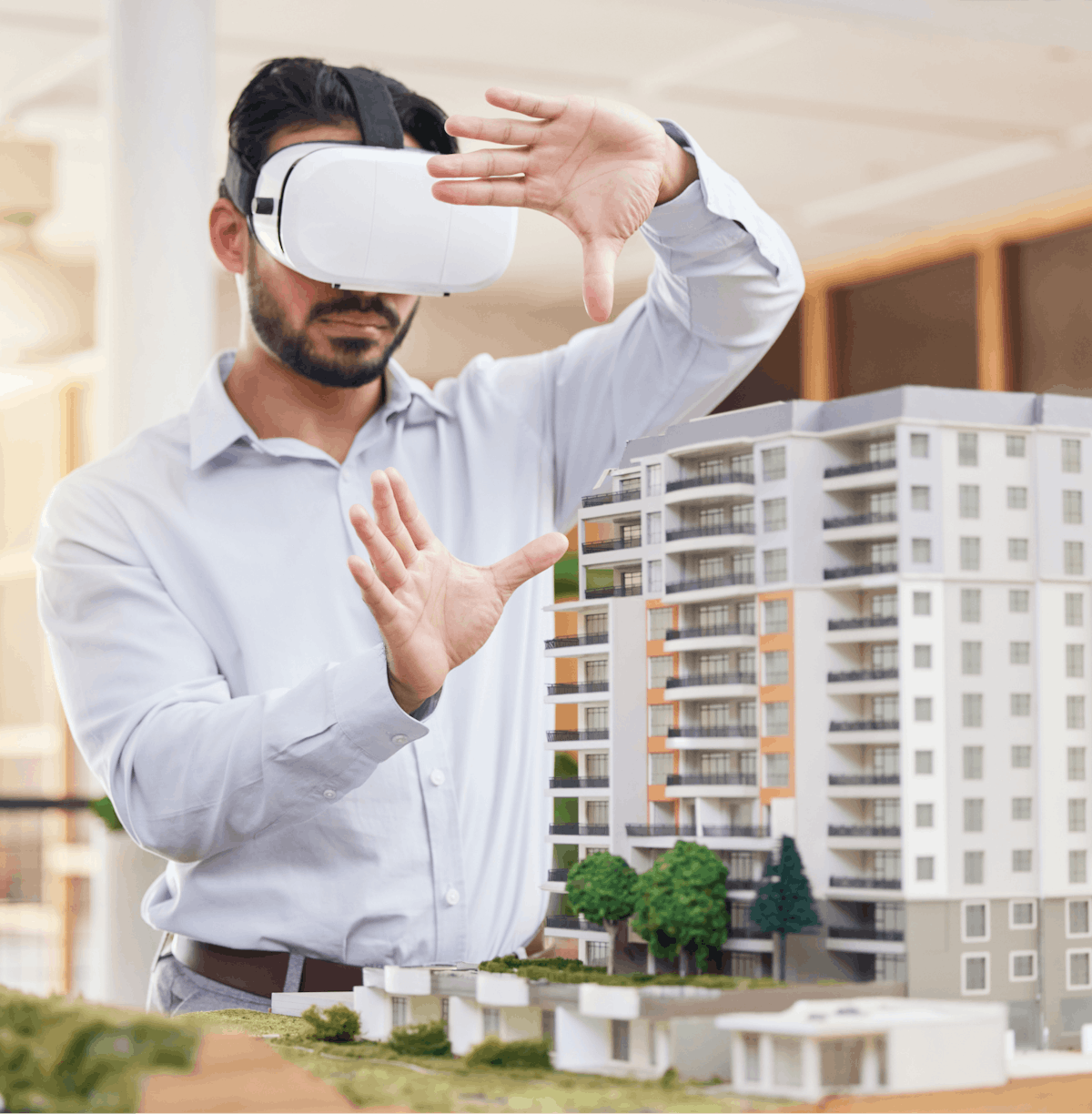 AR/VR
Augmented and Virtual Reality redefine property viewing, enabling immersive virtual tours and interactive experiences, revolutionizing the way people explore real estate.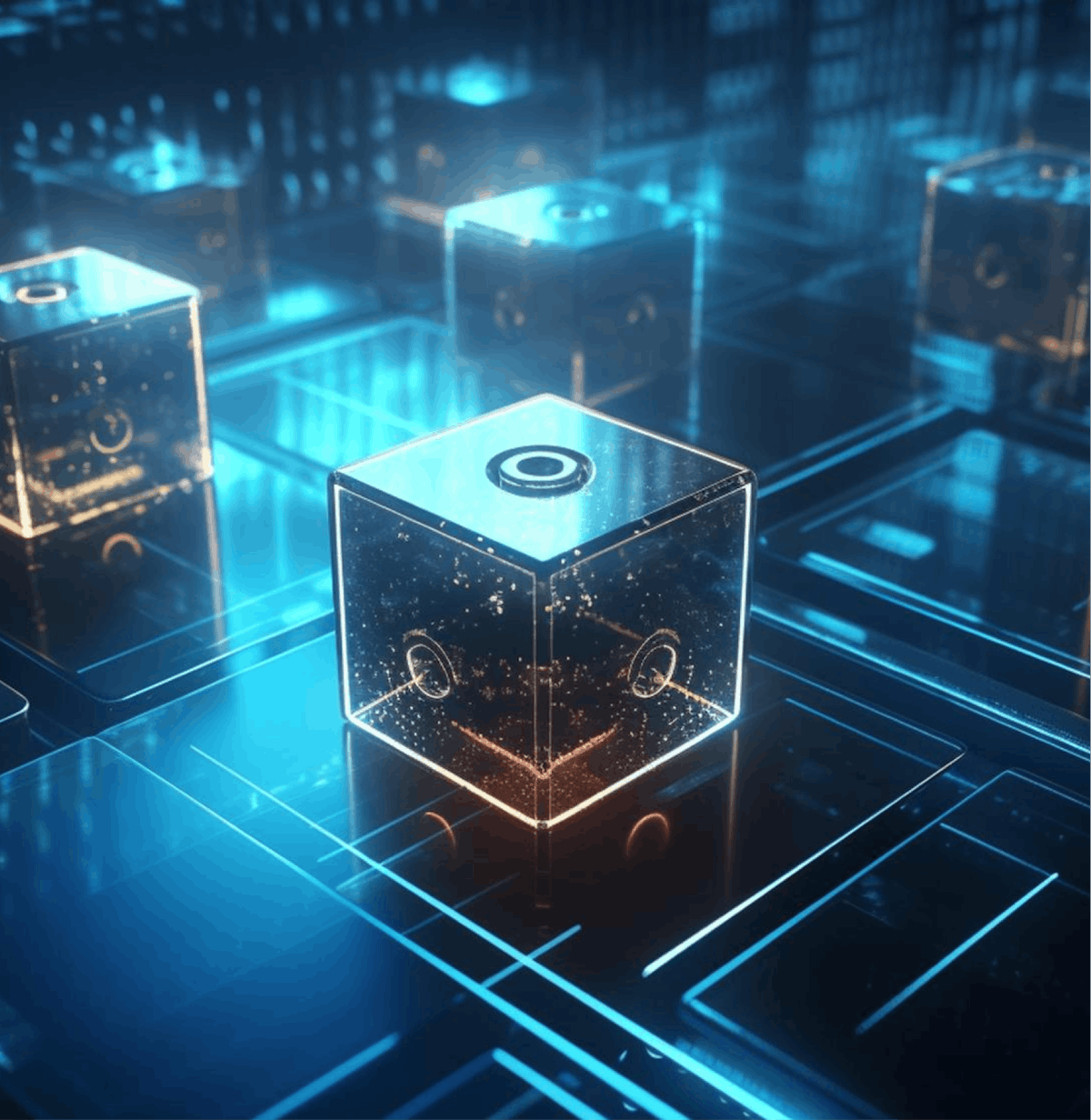 Blockchain
Blockchain technology ensures secure and transparent property deals, reducing fraud and simplifying the tedious paperwork associated with real estate transactions.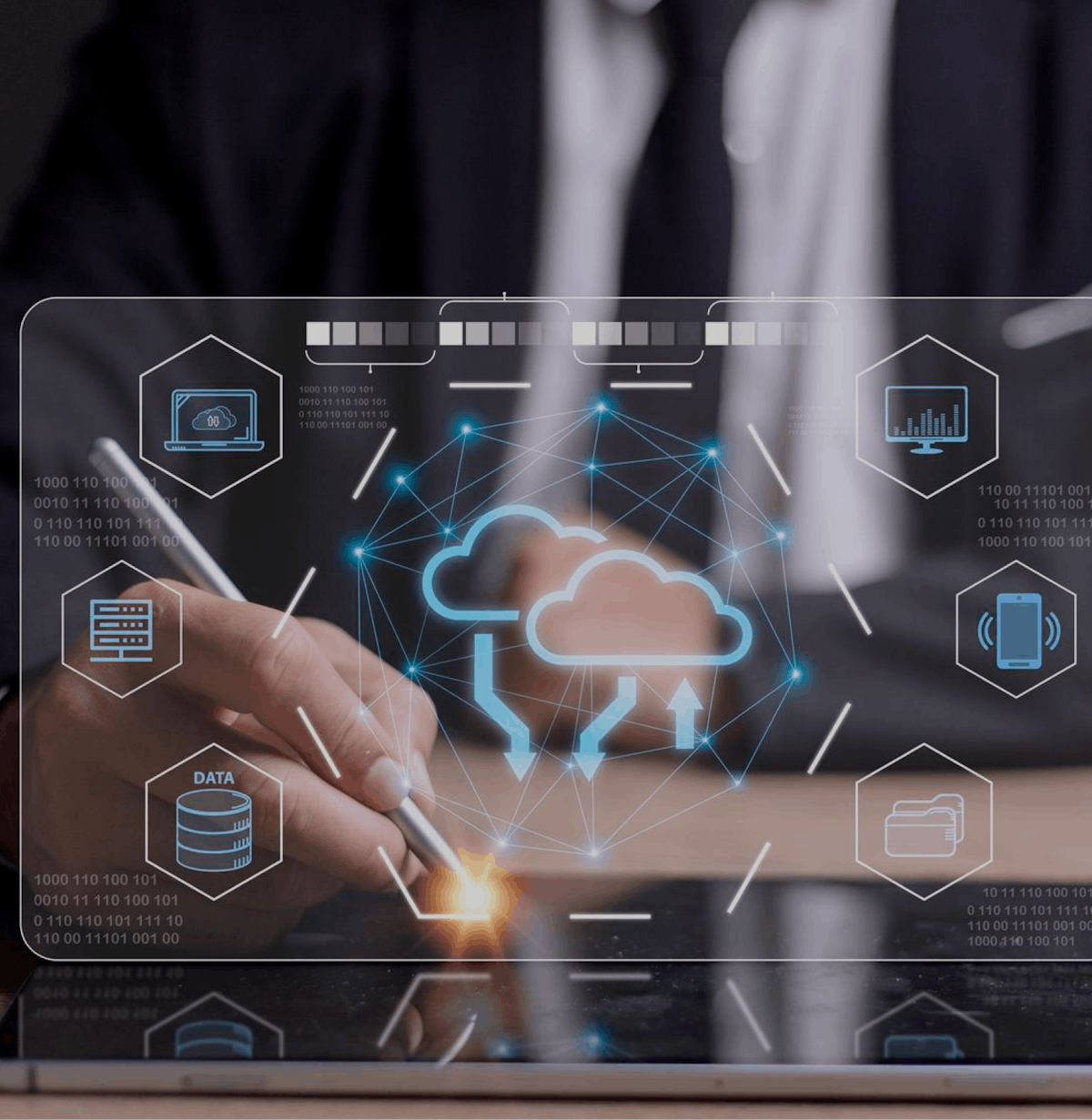 Cloud Computing
Cloud solutions help streamline real estate operations, enhancing collaboration, data accessibility, and scalability for agents and agencies.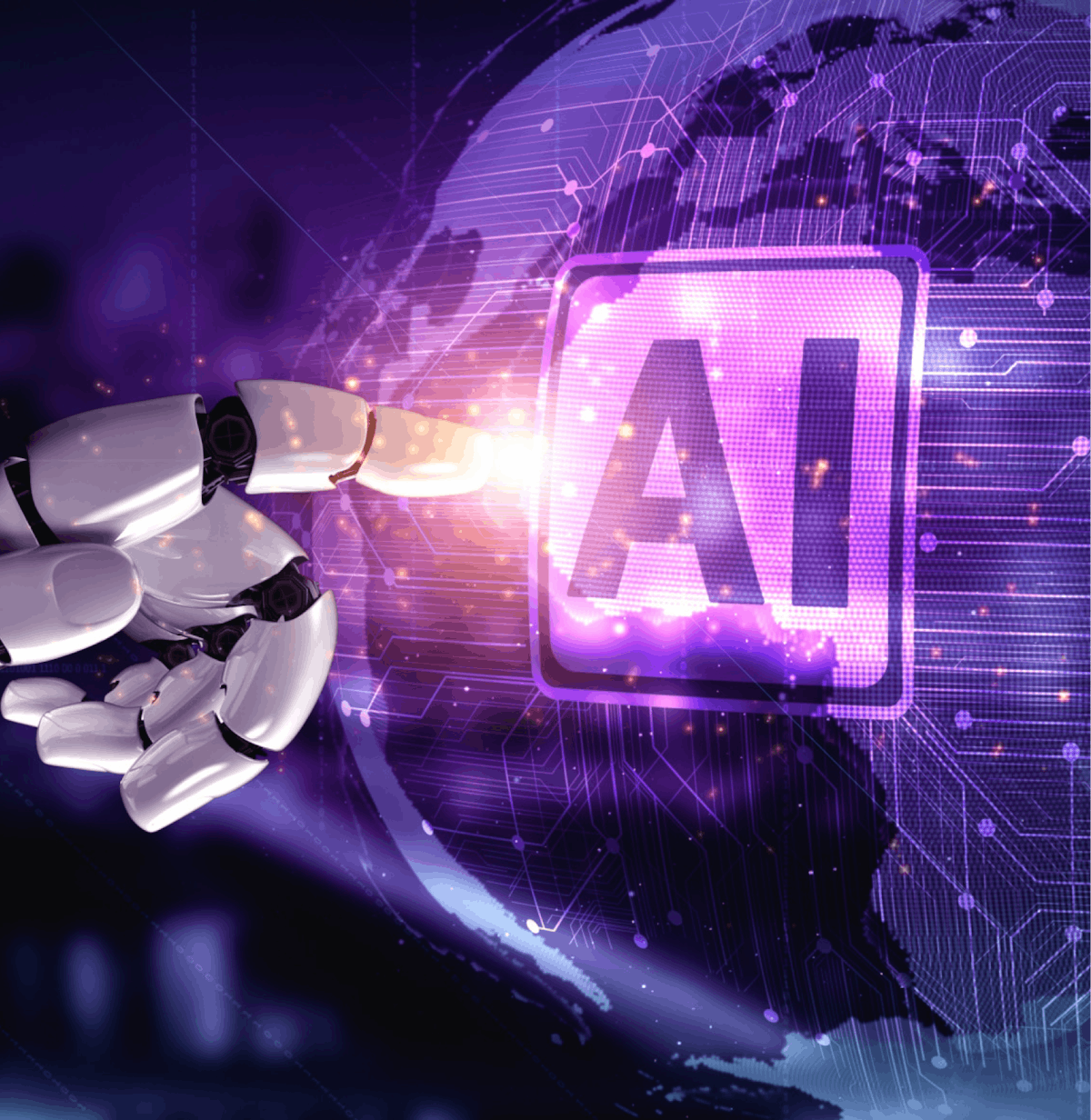 Artificial Intelligence
AI brings the latest innovations in real estate by analyzing huge data sets to offer predictive insights, helping buyers and investors make informed decisions.
AI-Powered Real Estate Solutions
Chatbots
Make property inquiries smooth with AI-driven chatbots that provide instant responses and assistance to upgrade customer service in real estate.
Predictive Analytics
Take advantage of data-driven insights to forecast market trends, making it easier for real estate professionals to make strategic decisions.
Robot Process Automation
Streamline repetitive tasks and paperwork, allowing real estate stakeholders to focus on high-value activities while AI-powered robots handle administrative tasks.
AR/VR with IoT
Upgrade your property by showcasing Augmented and Virtual Reality with Internet of Things technology, offering immersive, smart, and interactive real estate experiences.
Tools & Technologies That We Use
Intuz leverages the latest stack to build high-end and versatile Real estate software Development.
Angular Js
React
Vue JS
JavaScript
CSS
What Our Clients Say
We changed the way they do business, and they have no complaints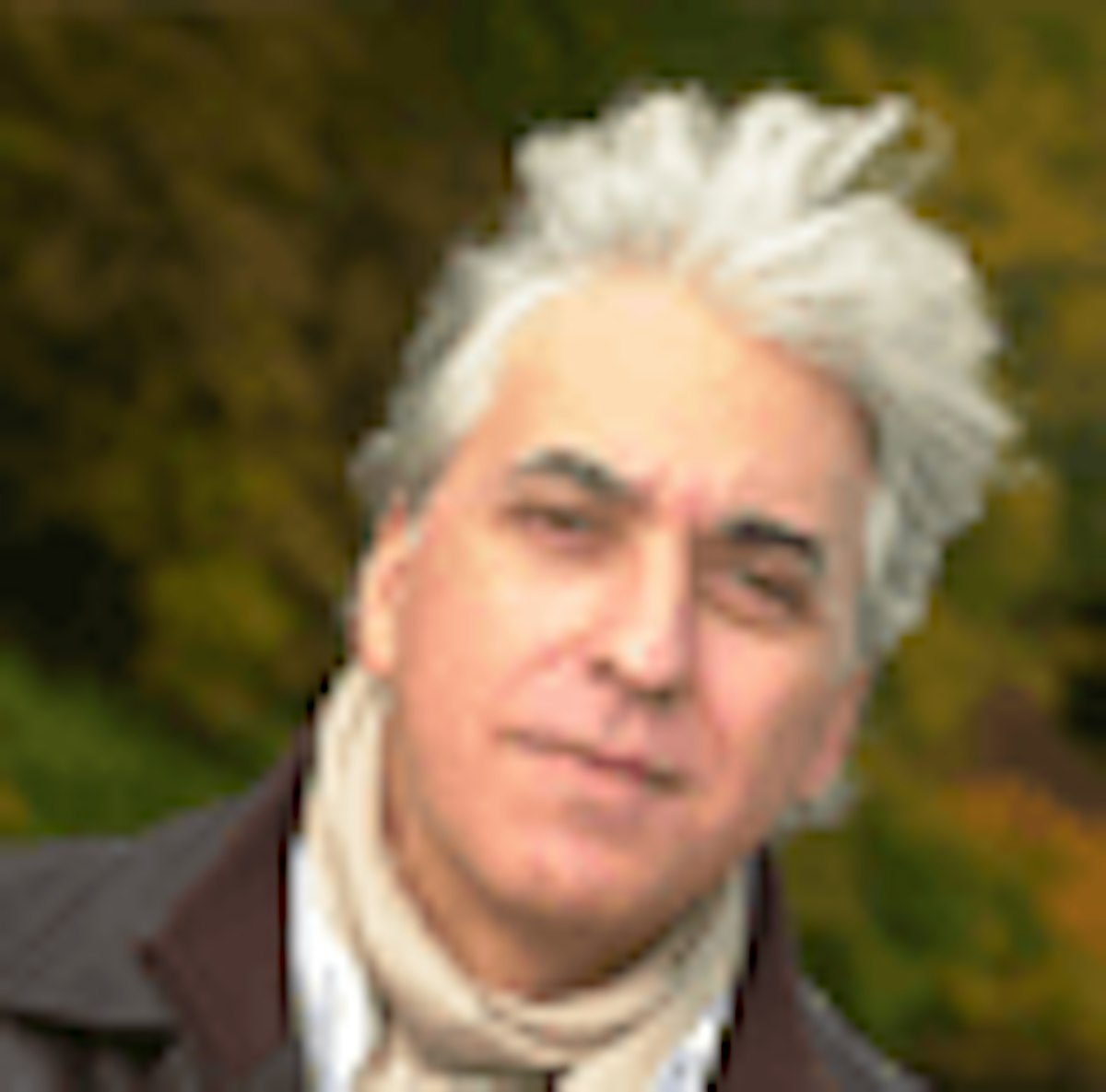 Patrick Mimran
Founder, Ransoft Srl,
I really enjoyed working with the Intuz team they offered me great expertise and very good advises on all of my current and future projects.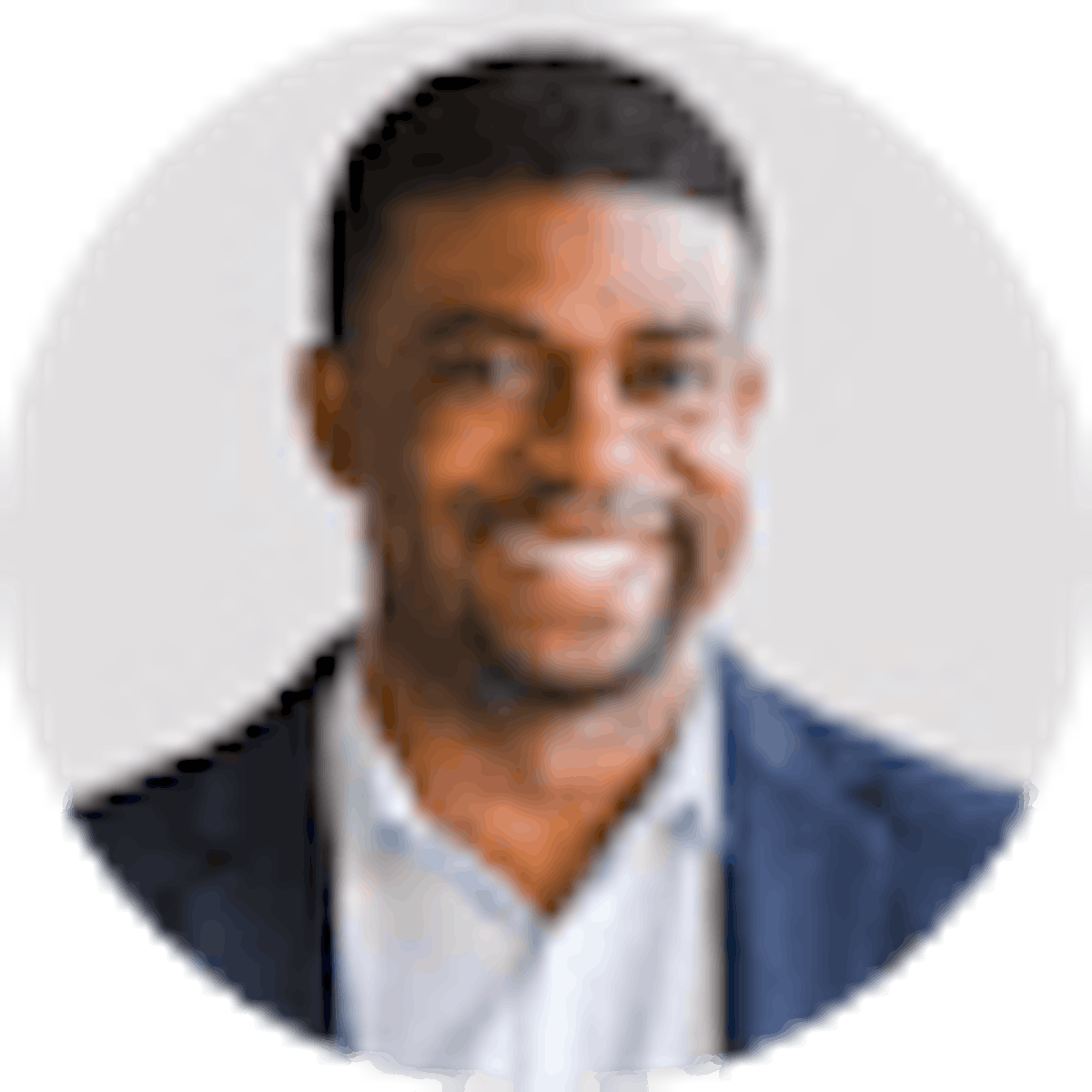 Bruce Francois
President, myPurpose NETWORK,
Intuz quickly delivered products that would take other agencies months to develop. They followed a transparent workflow and adapted to changes to the project scope. The entire team was friendly and highly skilled, making them an outstanding partner.
We have interacted with Intuz Services for nearly 3 years now. We have never faced any issues, and they always delivered the project on time. The resources were always up to the challenge level and beyond.
Explore Our Resources
Insights on latest technology trends, enterprise mobility solutions, & company updates
Questions You May Have
Can real estate businesses get profits by using real estate software?
What are the important features of real estate software development?
Do you provide post-deployment support for the maintenance of the real estate software?
How do you ensure the security of real estate software?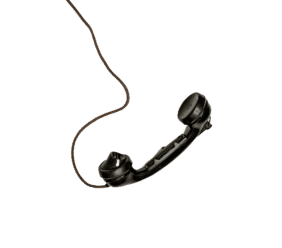 Got More Questions?
Let's us know and our experts will get in touch with you soon
Let's Talk
Let us know if there's an opportunity for us to build something awesome together.