Online Food Ordering
Food On-Demand & Restaurant Aggregator App
The owner of an extensive restaurant chain and hotels from Saudi Arabia wanted to have a highly dynamic online platform to manage his food ordering and table reservation process.
The client wished to develop an automated solution for his food ordering and table reservation services to manage large-scale restaurant chains and hotels effectively. Our team of expert business analysts and technical analysts did extensive research and had multiple calls with the client to understand and explain the overall application flow and functioning. 
Providing concept feasibility and nailed the functional flow
The client approached the Intuz team to develop an exclusive iOS and Android-based mobile app along with a robust web back-end. He wanted to make the app available for other restaurants and hotels across Saudi Arabia and the Gulf region. So, everyone can benefit from the app. The app is required to contain the exceptional capability of massive data management so that owners can manage food item menus and product configuration seamlessly.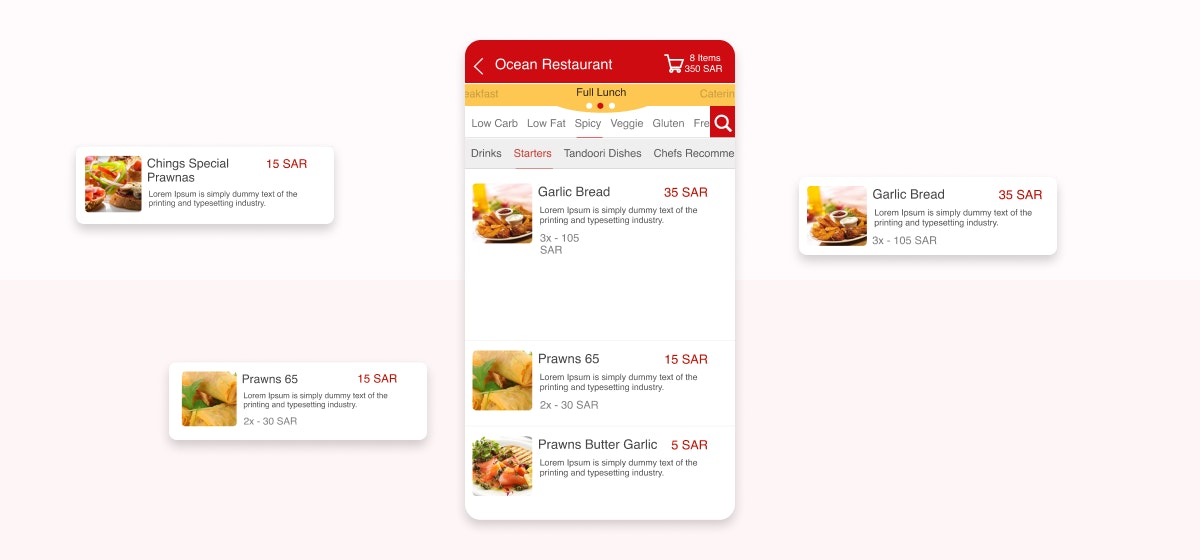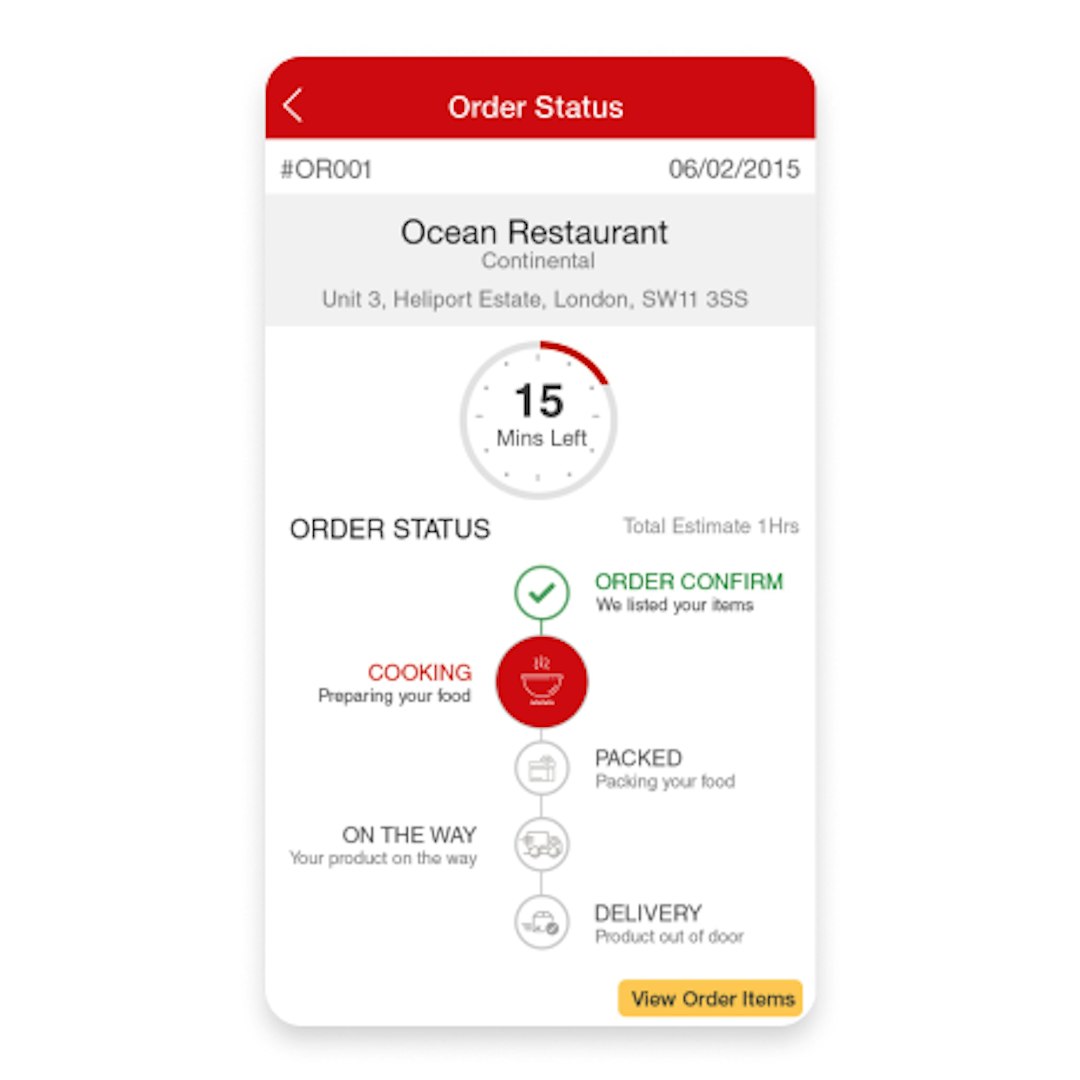 Implement operative objectives that fulfill an underlying goal
Implemented a dynamic menu structure for the formation of an extremely dynamic food item menu structure to manage the massive data. The product configuration function enables owners to modify the food item menu structure as per the customer's needs. Moreover, Intuz also integrated accurate location tracking through maps across Saudi Arabia and Gulf countries.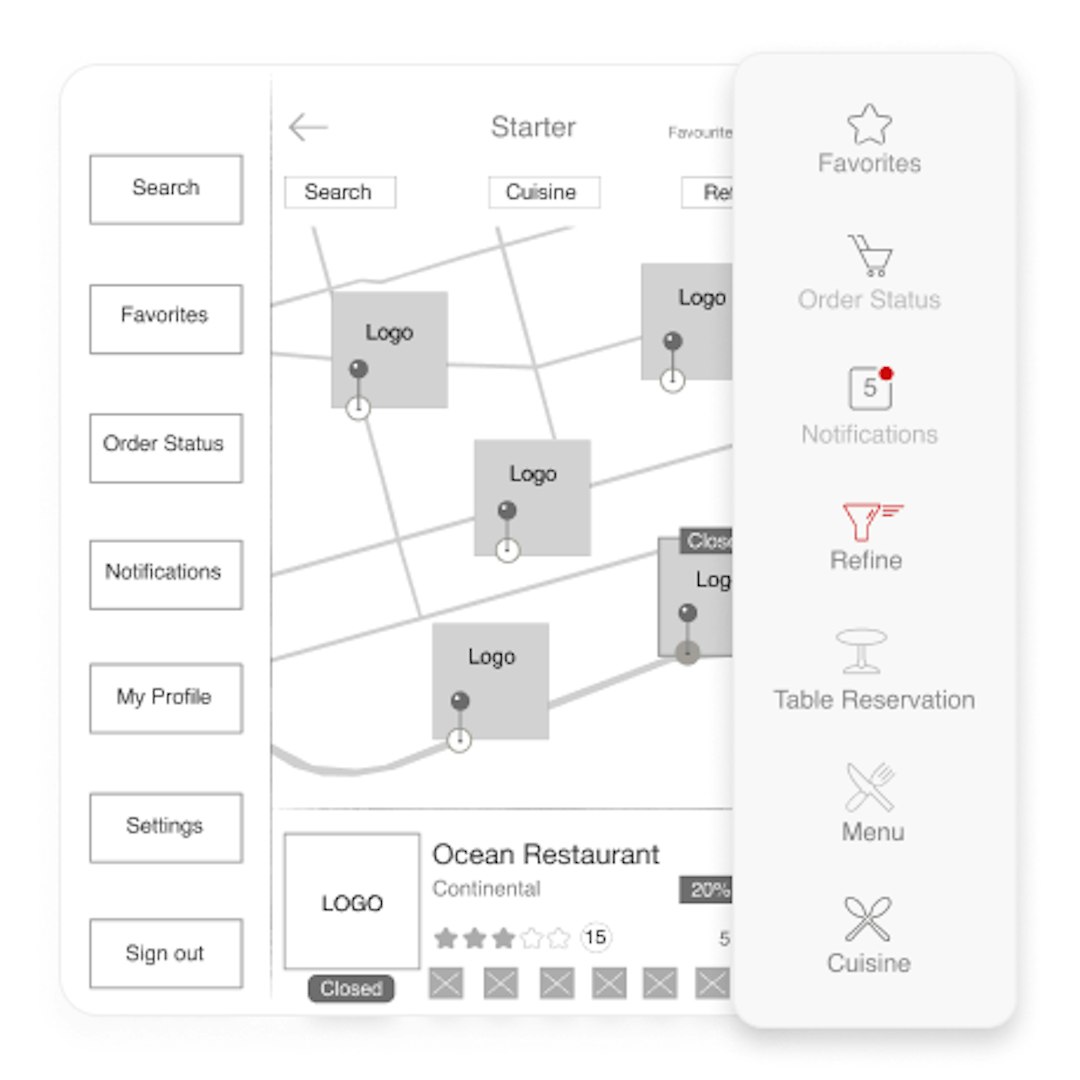 Enticing & Engaging Food Ordering & Delivery App
The core function of the app is to streamline and automate the tedious activities of food ordering and table reservation across the client's restaurant chain and hotels. A complex yet intuitive app structure allows other restaurant and hotel owners (from Saudi Arabia & Gulf region) to access the app and drive immense business opportunities.
Let's Talk
Let us know if there's an opportunity for us to build something awesome together.