A Highly Personalized And Scalable Florist Ecommerce Solution

Intuz Development & Consulting
Full-featured eCommerce store development

iOS and Android mobile applications

iPad application for in-house employees

Cloud infrastructure setup with autoscaling

13+ Third party services integration
About the Project
Since 1978, French Florist has been a trusted name in the industry. However, their decade-old legacy system was no longer adequate to meet their needs. They struggled with limited personalization options and lacked comprehensive reporting capabilities. The client needed a new solution to stay competitive and provide better services to their customers.
Initially, Intuz was approached to create a mobile application for French Florist, but after delivering impressive results, the client asked for a full-featured eCommerce store development and cloud infrastructure setup.
To tackle the complexity of the project, we integrated multiple components and used cutting-edge technologies to develop the platform from scratch. The new system empowered French Florist with greater control over personalization and provided comprehensive reporting for the minutest of details. The cloud infrastructure with auto-scaling ensured a seamless user experience.
We utilized the latest technological expertise and third-party services to create an ambitious solution in significantly less time.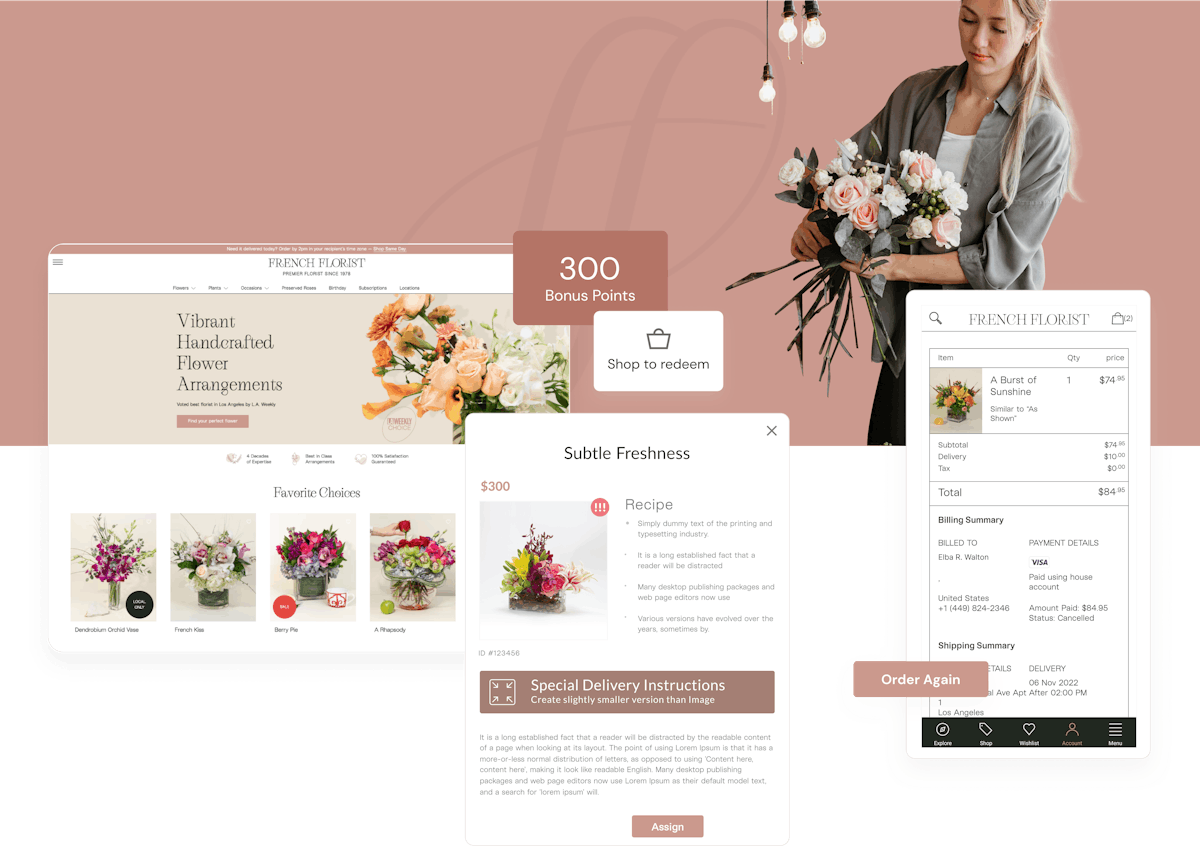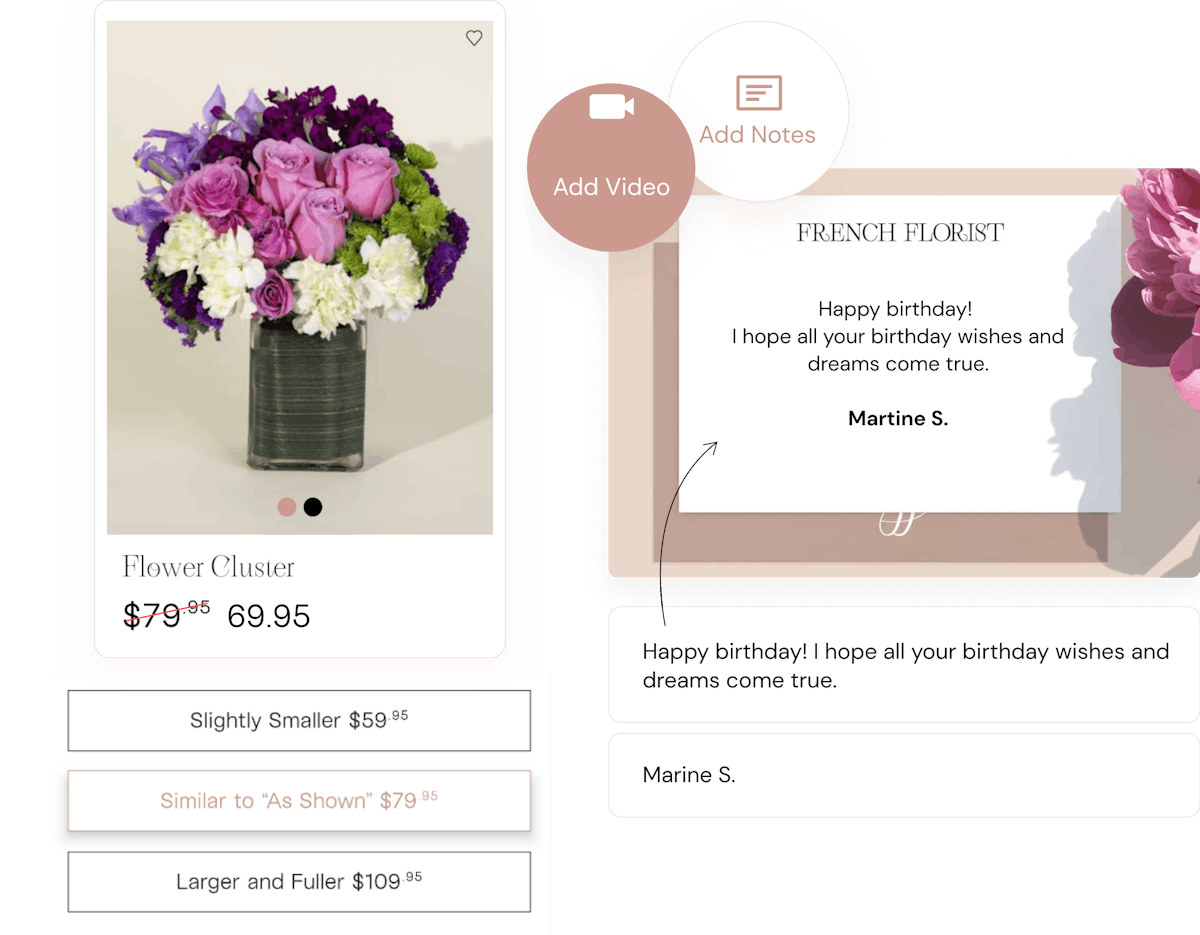 An Ecommerce Solution For An Elevated Shopping Experience
We have developed a unique feature to make the gifting experience more personalized and meaningful for the customer, which is not commonly found in other online flower shops.
Our platform not only allows customers to purchase and have their orders delivered but also enables them to add a personal touch by including a video message for the recipient.
To view the message, the recipient simply needs to scan the QR code that they received with their order.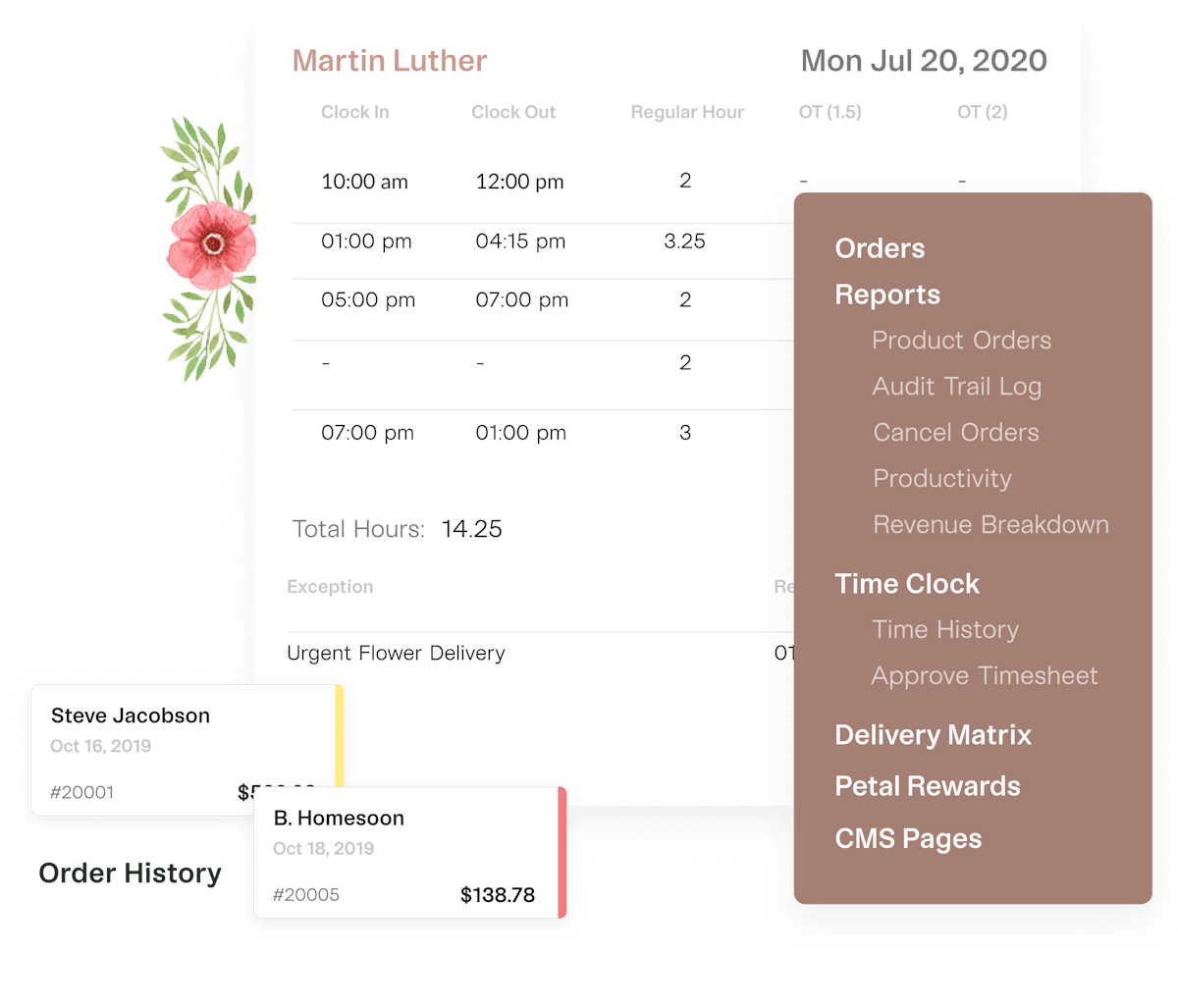 Highly Advanced Reporting with Multiple Filters
The client required comprehensive logs and reports related to their business, such as product orders, revenue breakdowns, canceled orders, employee productivity, and more.
To meet their specific requirements, we developed a sophisticated backend system that not only enables them to manage inventory and coupon promotions, but also calculates shipping charges, assigns user roles and permissions, and tracks employee check-in and check-out times to monitor productivity.
Despite the complexity of this module, we were able to deliver a customized solution that met the client's expectations and helped them run their online store with ease.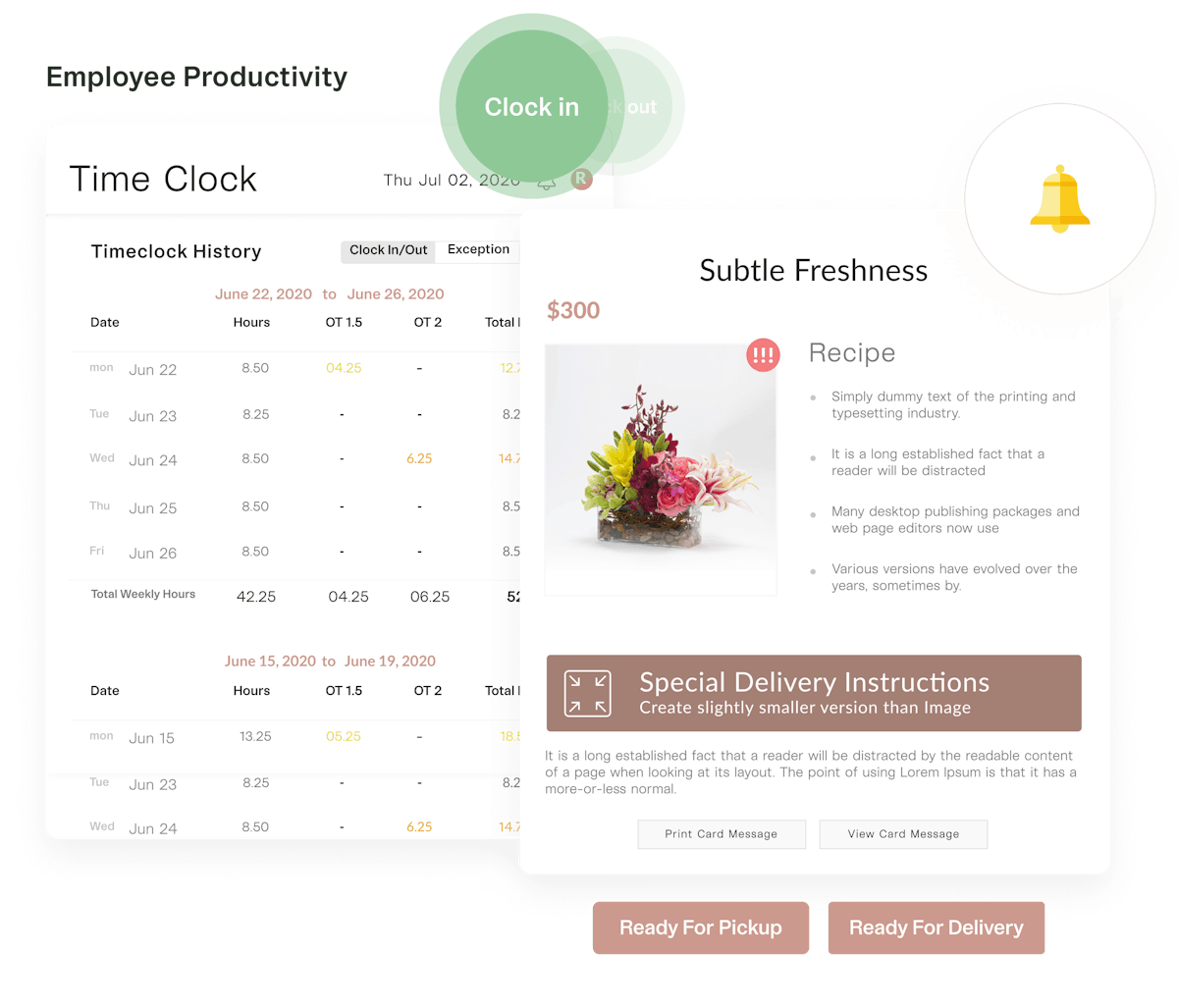 Streamlining In-Store Operations with Custom iPad App Development
The client wanted an iPad application that could assist their store employees in handling order preparation and shipping.
With this application, store employees have access to all information about the orders, whether they are ready-made bouquets or custom orders. They can accept and track the progress of each order directly on the iPad, eliminating the need for manual tracking.
The automation provided by this app was not possible in the client's previous legacy system. Moreover, the app enables the client to view how much time each order takes to complete, how many hours the employees have worked, and how many orders they have processed.
The app also empowers the client to recognize and reward high-performing employees for their efficiency, leading to improved employee morale and retention rates.
Overall, our customized iPad application streamlined and optimized clients' in-store operations, providing them with a competitive edge in the market.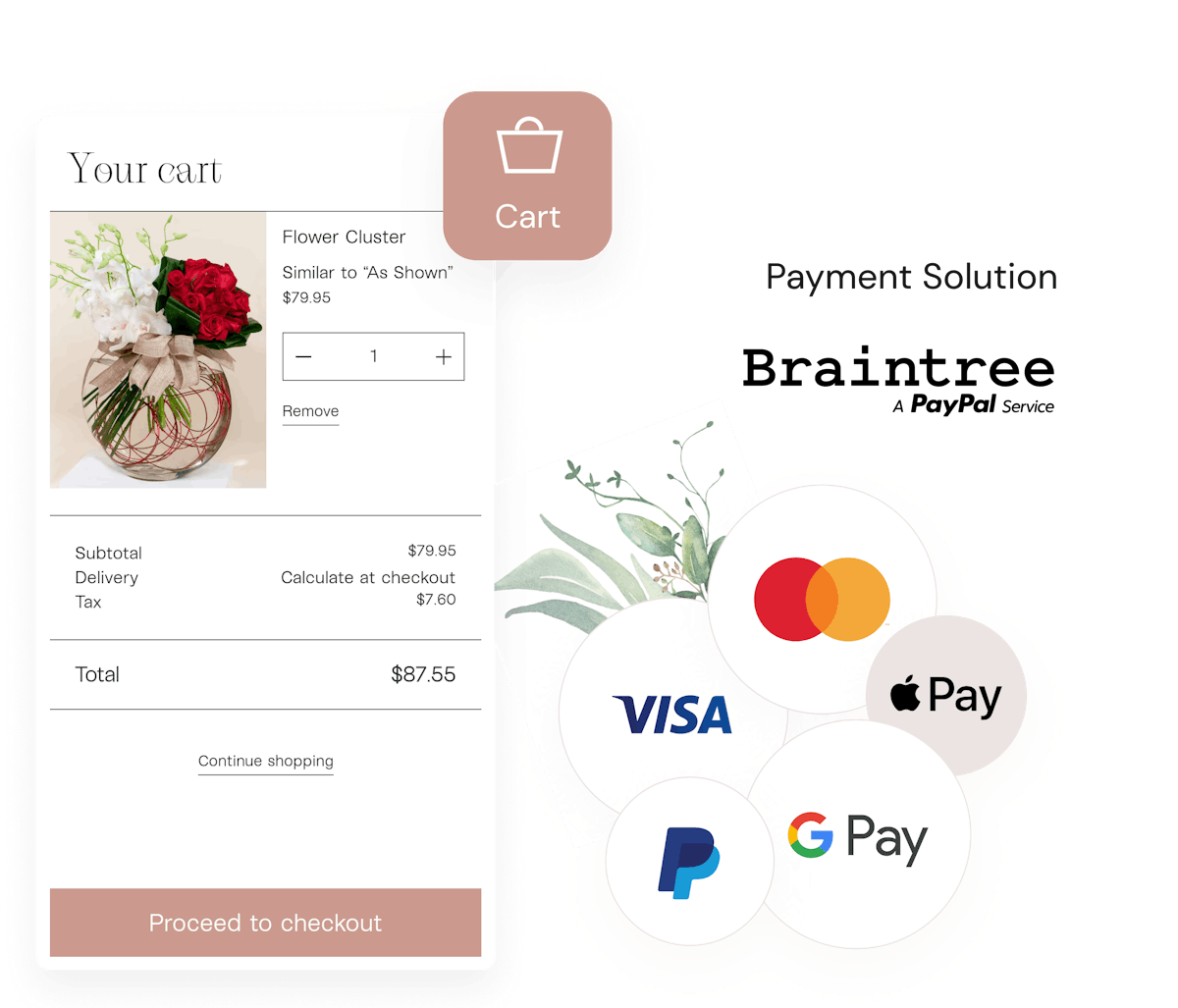 Multiple Payment Options for Convenient Shopping
The platform offers multiple payment options, including recurring and one-time payments. We integrated various payment methods and gateways, such as Apple Pay, Google Pay, credit cards, and PayPal, that allowed the client to offer flexibility and ease of payment to their customers for delightful shopping experience.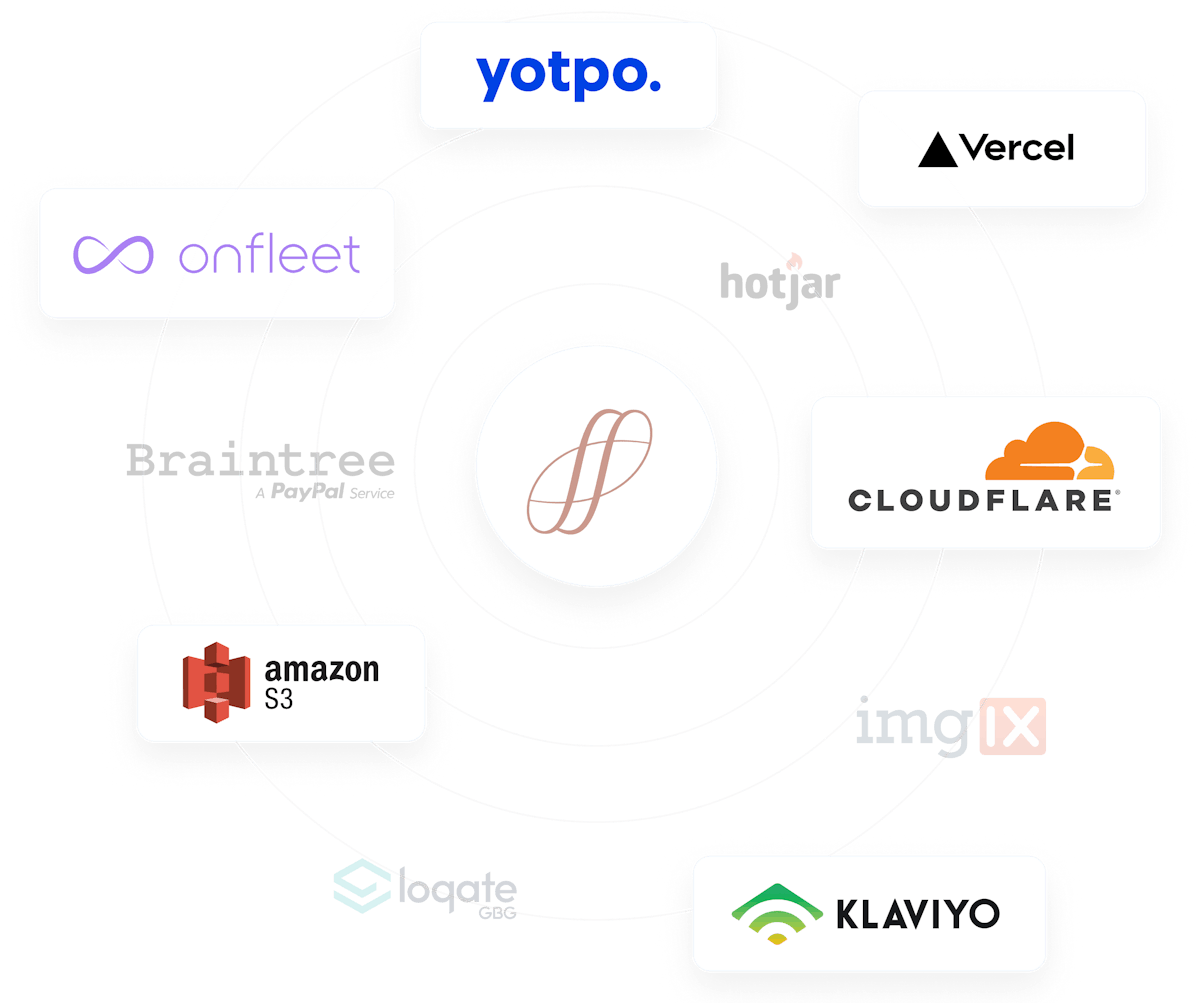 Powering a Dynamic and Intuitive Platform with 13+ App Integrations
Integrating the right tools is crucial for building a successful eCommerce platform, and our team of experts excels at identifying and integrating the latest tech stack that makes a difference to our client's business.
To support various components of the project, we integrated over 13 software applications, including "Onfleet" for delivery management, "Klaviyo" for email automation, "Yotpo" for enabling product reviews and loyalty programs, and "Loqate" for address verification and suggestions, among others.
Our aim was to convert our client's website into a growth machine - one that serves customers, delivers beautiful gifts, and drives greater revenue. The result is a dynamic and intuitive platform that meets our client's specific needs and exceeds their expectations.
Next JS
React
Let's Talk
Let us know if there's an opportunity for us to build something awesome together.