ALW
Social Networking App Solution. Find Friends, Create Groups and Events
An incredibly dynamic and personalized social media communication mobile app solution that allows for real-time chatting, audio calling, card making, and event listing. 
We have developed a robust mobile app for both iOS and Android platforms along with integrating all the revolutionary features and functionality. The client came to us with a novel concept, looking for a brilliant interface to facilitate users with real-time interaction. They were quite impressed with the suggestive approach of team Intuz and appreciated our inputs.
Find Friends, Groups, Chat, Followers, Events Listing
Create groups of your professional and personal network and get in touch with them always. Enjoy the exceptional flexibility to rename each chat, group, and default app terminologies along with multilingual support.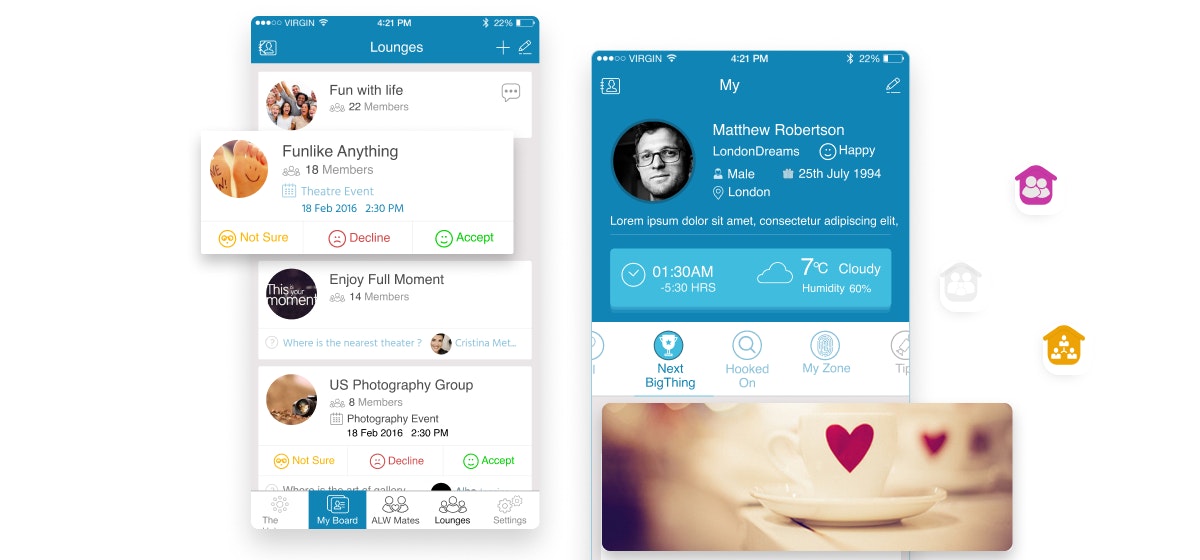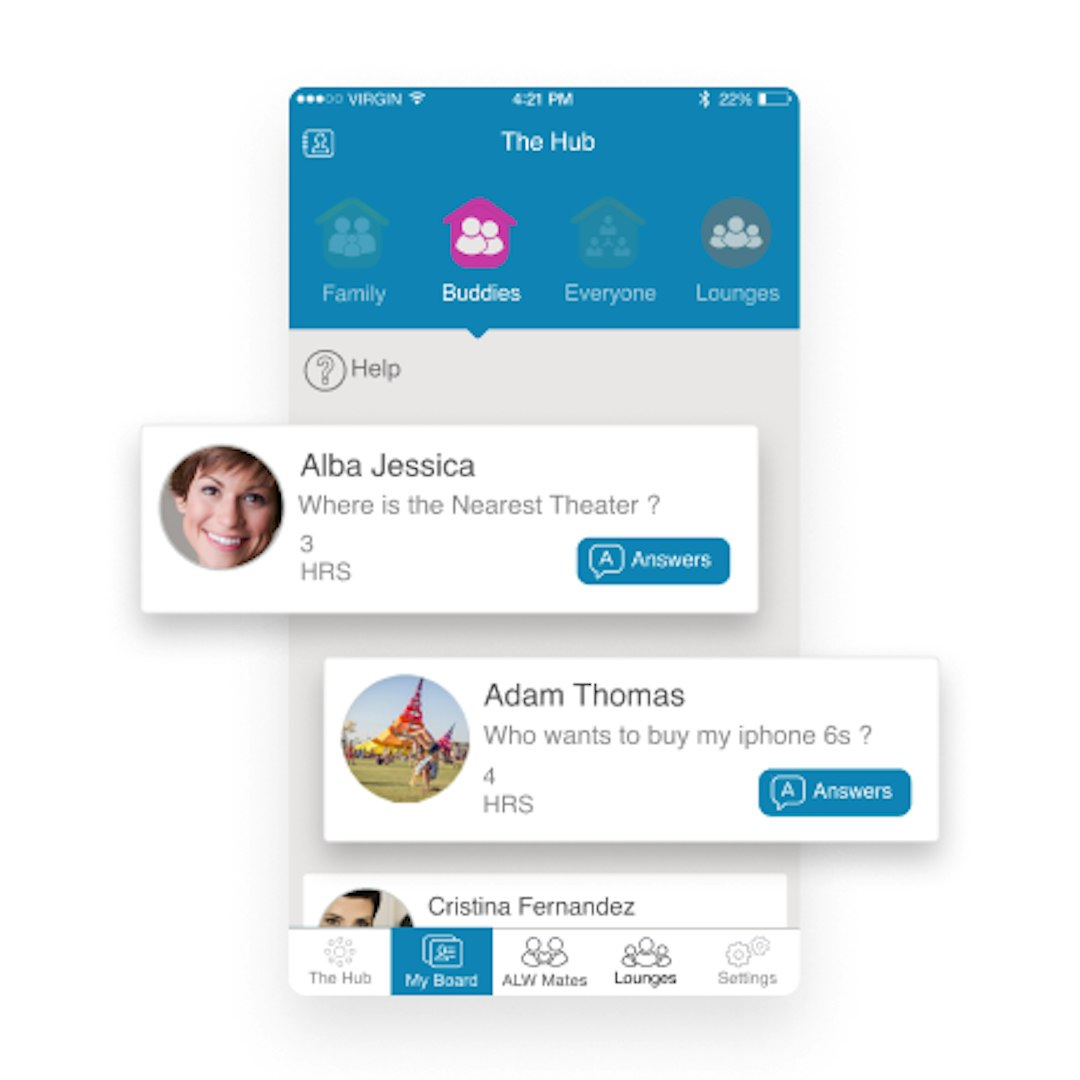 Customization and QuickBlox API
The integration of QuickBlox in the AWS-based backend was mandatory to achieve instant interaction. The readily available QuickBlox code was not supporting the exclusive customization done in the app. So, we communicated with the QuickBlox team regularly to get permission for code customization, create the new code, get approval for the custom code and ask them to deliver the SDK of the new code. The custom QuickBlox code boosted the app performance by enabling users with seamless chatting, voice calling, and other facilities.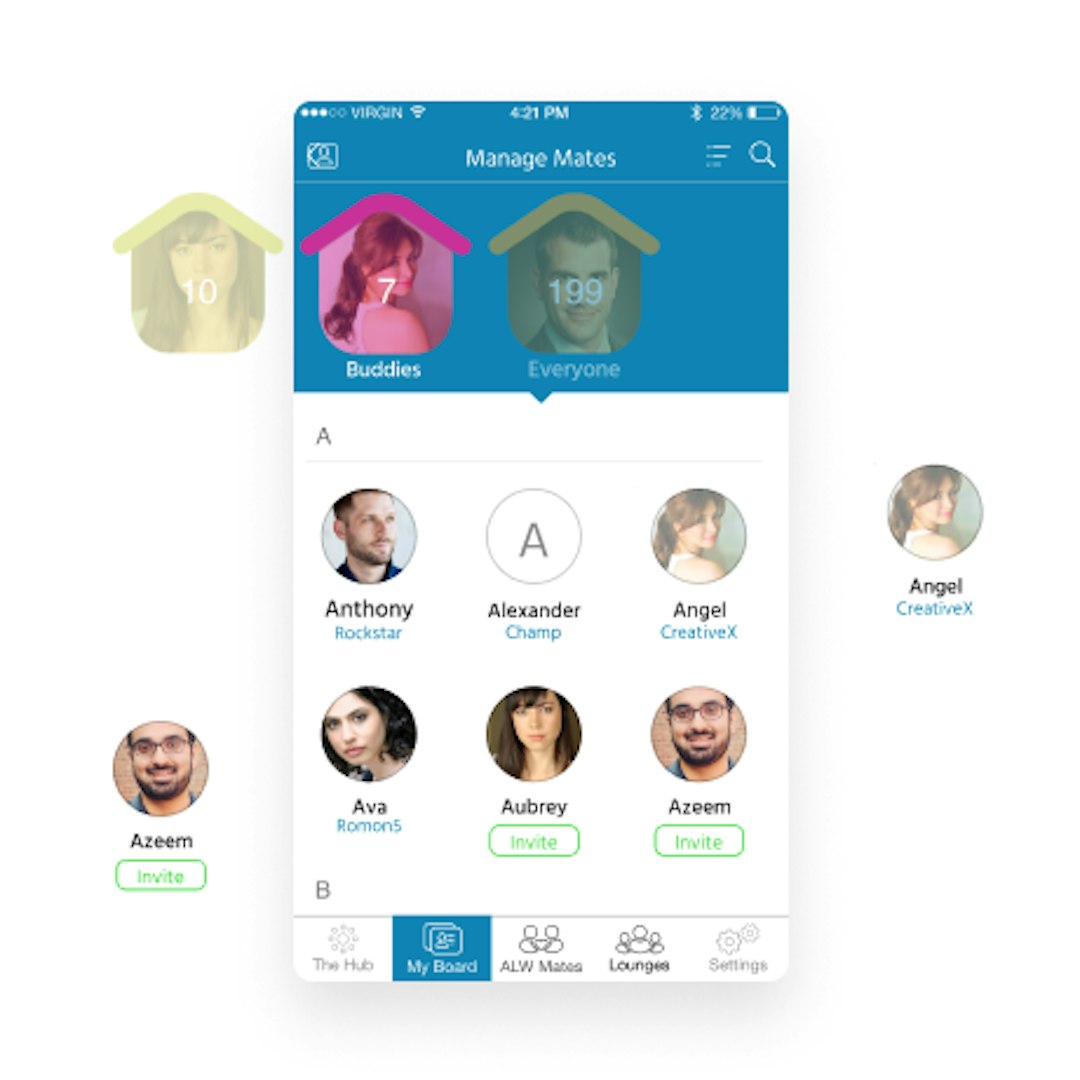 Highly Creative and Friendly UI
UI specifications were very clear from the client's end. Advanced and complex animation design and implementation were prime requisites. Help module was asked to be conceived like Facebook's News Feed. Users can check out the local time and current weather conditions of other ALW users.
'It was a rich and thrilling journey, where INTUZ team genuinely "lived" our project, they came up with solutions that we could not envision and in many ways, they exceeded our expectations.' 
Let's Talk
Let us know if there's an opportunity for us to build something awesome together.