Cannabies Nuggela
Marketplace Connecting end-users with Cannabis Cultivators
Get access to a robust and intuitive marketplace solution that helps cannabis users connect with cannabis cultivators safely, securely, and transparently.
Although Intuz had previously worked with the Illinois-based client on other projects, our skilled team still conducted a series of preliminary talks to get a deep understanding of the client's business and technical objectives of the product they were looking to build with our support. This process was smooth, and we were able to freeze the requirements hassle-free conveniently.
A Custom Development Approach For Higher Efficiency
While the client's initial plan was to opt for a shelf solution to minimize the costs and keep a shorter time-to-market, they decided to develop the solution from scratch, given its complexities.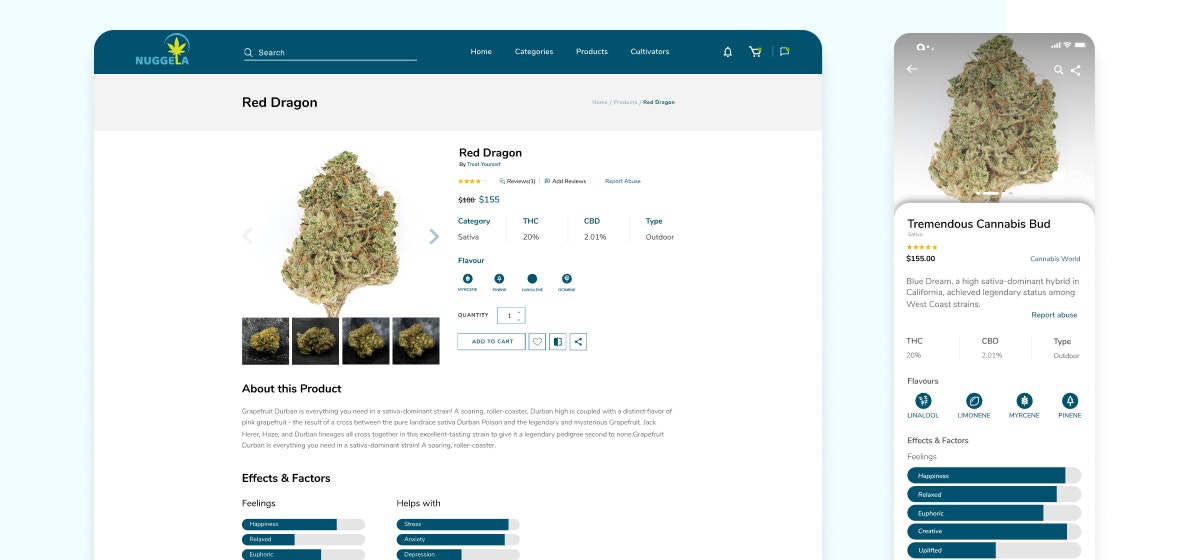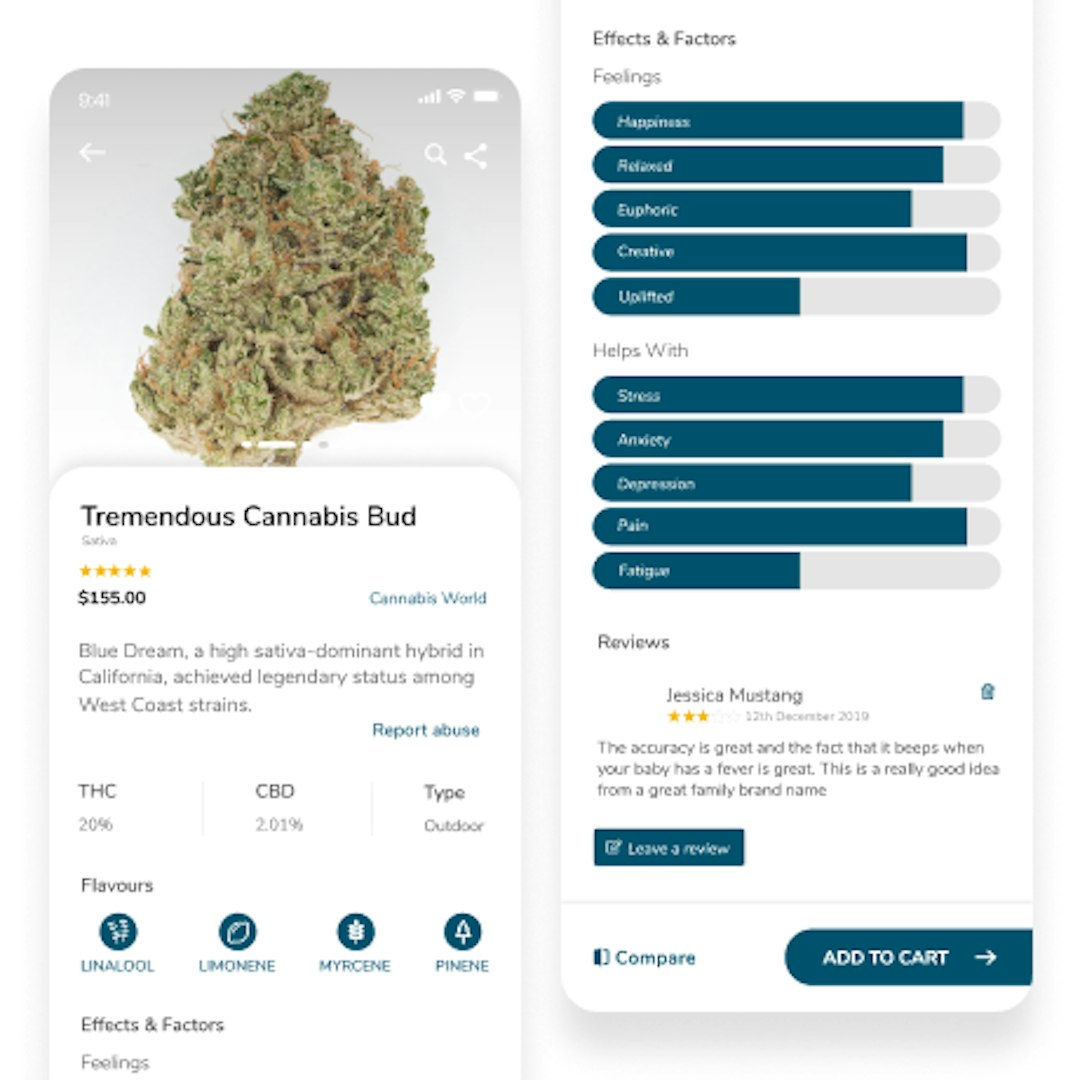 A Cutting Edge, User-Friendly Design Interface
The Intuz engineers faced a significant challenge: showcasing all the cannabis products with different attributes cleanly and professionally — given the variety available in the market. Intuz brilliantly took care of all the minute details, including the color theme, product page layouts, product descriptions, and call-to-action positioning. Of course, several UI/UX iterations were involved before the finalized, but the team took it in their stride and impressed the client.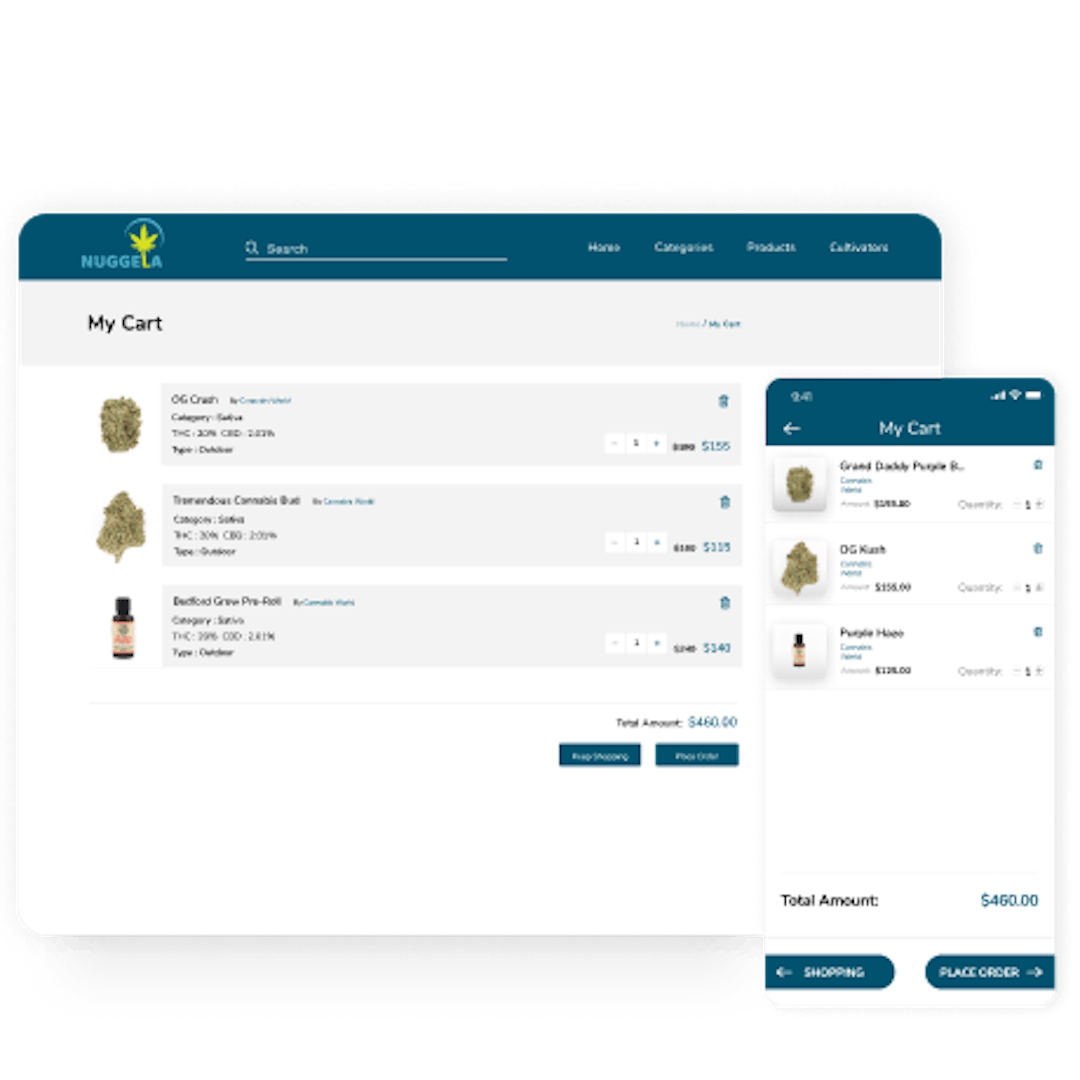 Ensured Full Project Control With The Client
Since there was no project documentation, we conducted our research besides working round-table discussions with the client, who, in turn, relied on us for suggestions and recommendations. Because we wanted the client to have control over the development project, we opted for an Elastic (time and material) Project Management model, which gave the client the power to change or narrow down the scope or add new features to the solution without going through majorly project change request processes.
Let's Talk
Let us know if there's an opportunity for us to build something awesome together.